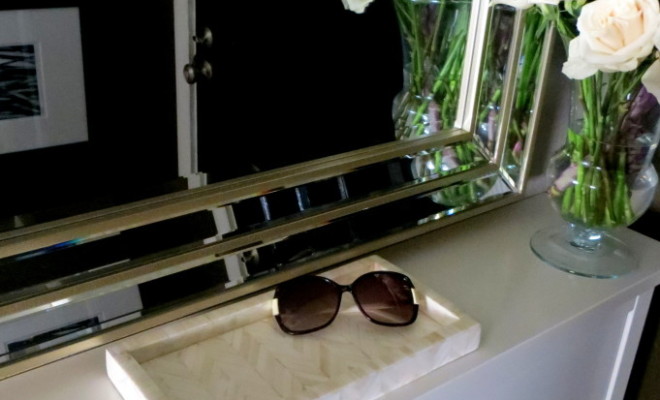 Small Entryway Makeover: Before and After
|
Well, as promised, I've completed an entryway makeover (aka: a clutter free zone behind the door so that I don't have a panic attack every time I walk into the house). I'm here to share the pics with all of you.
The befores are pretty embarrassing. It was a total drop off zone for "stuff" that didn't have another home.
I will look away in shame as you look these over; mocking me as you feel better about yourself because your entryway never gets this bad. 🙁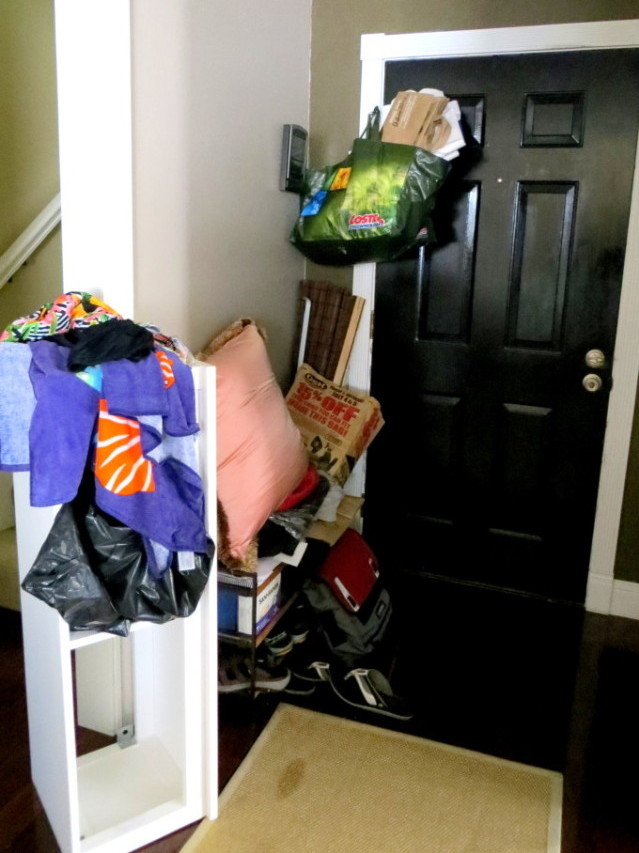 And the other side of the hallway…

Just as a reminder from this post, I chose this as my inspiration picture…
And here's what my entryway looks like now…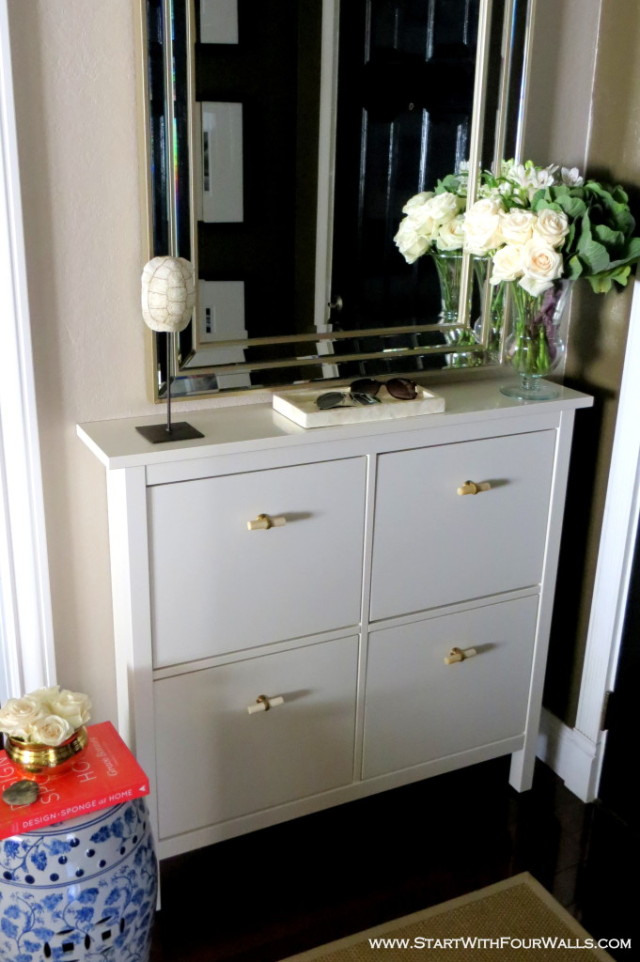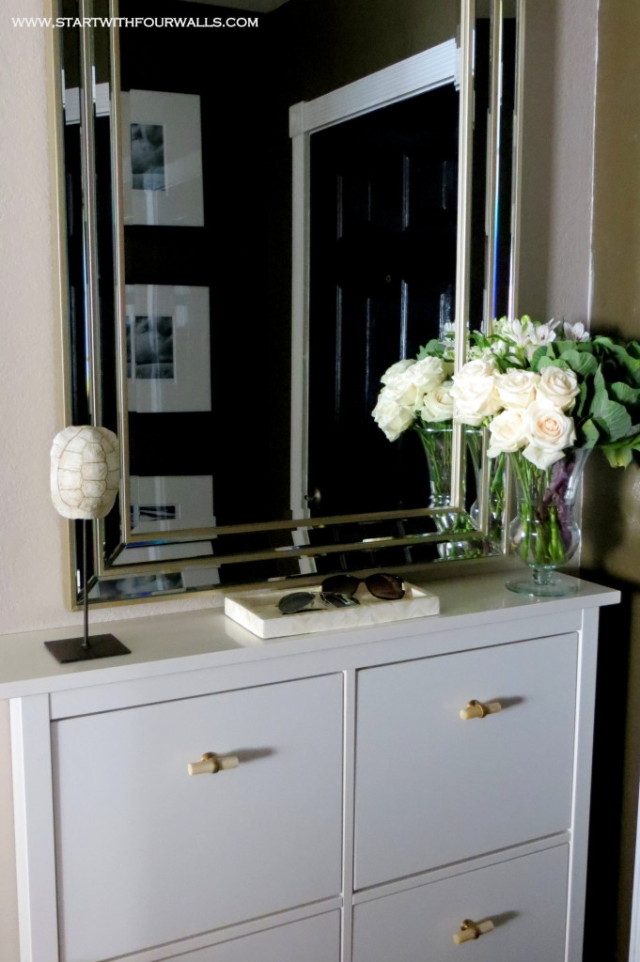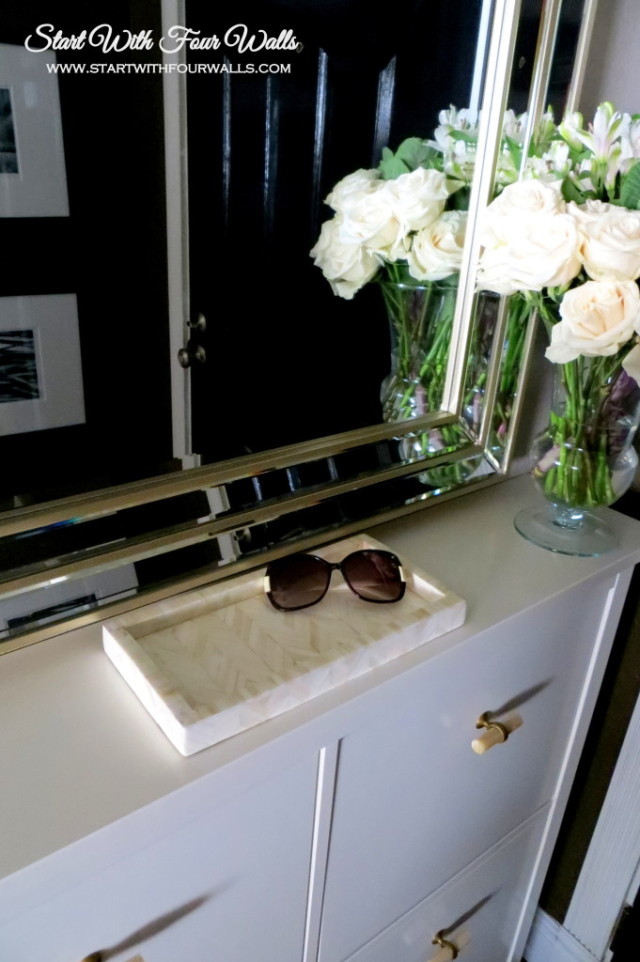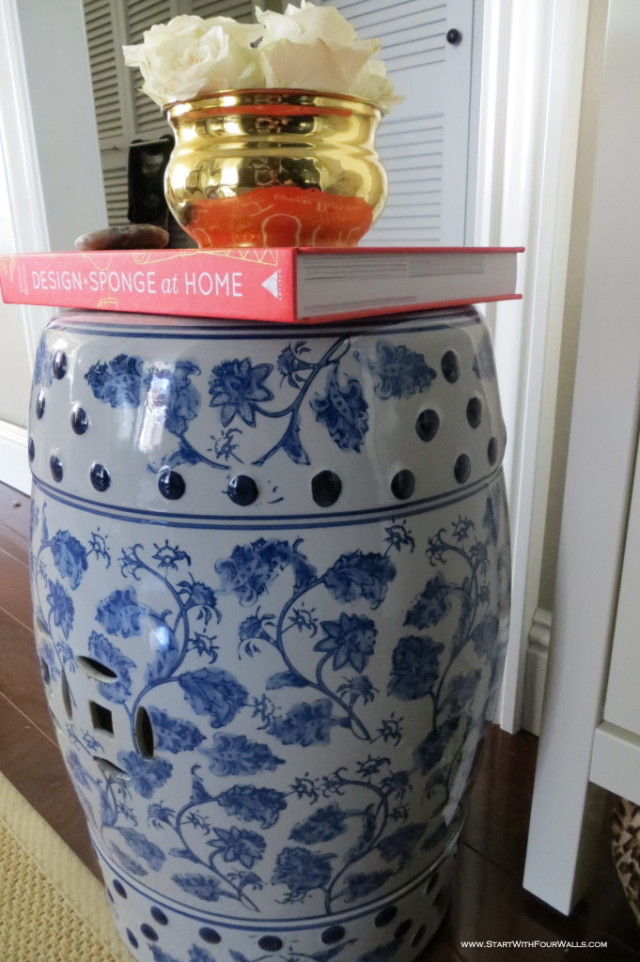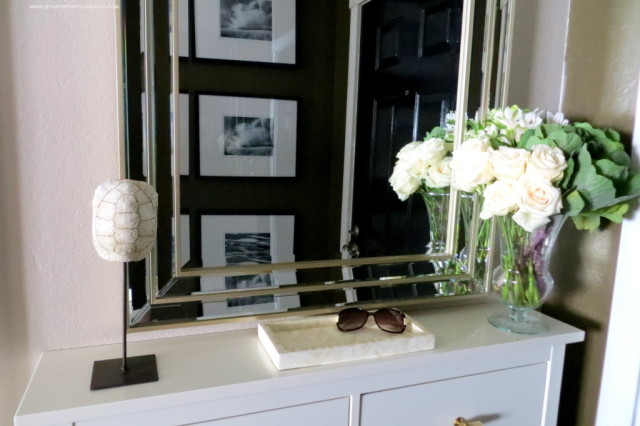 And here's what it looks like with the lights on…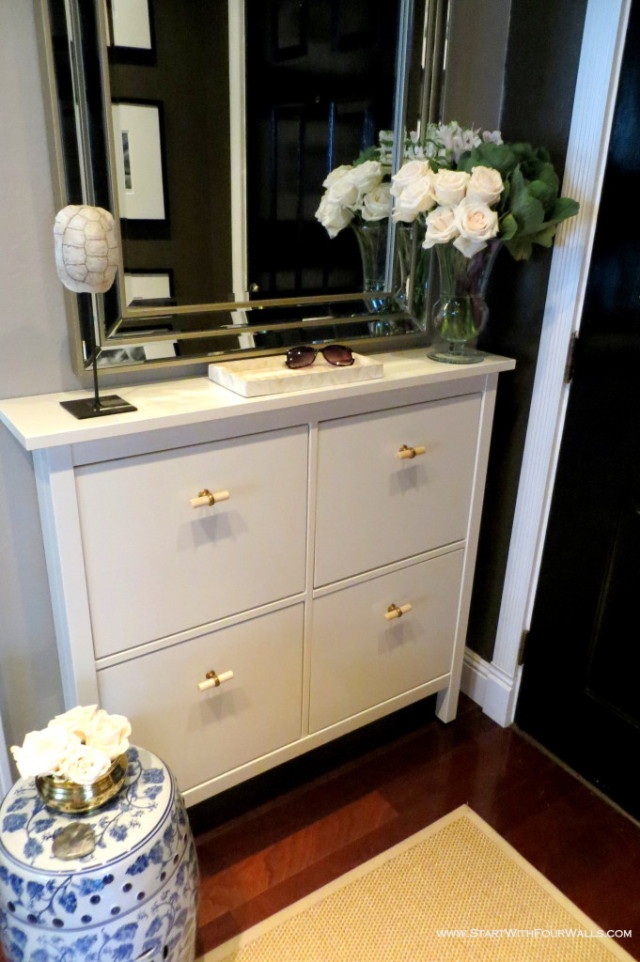 I think this may be too many pictures for one post, but I love it so much. It provides much needed shoe storage, and a drop off station for sunglasses, keys, and cell phones. AND you can actually check yourself in the mirror to make sure you don't have chocolate on your face before going outside! I feel like that grandmother that you randomly sit next to and within 5 minutes she's showing you wallet sized pictures of her grandkids.
Here is the source list for the items I used (the shoe storage is from Ikea!).
ooox,
Nicole
Want to see another before and after? Here's what I did with the kitchen! More tips on how to make a rental feel more like your own? Check this one out!
Linking to A Stroll Thru Life, Thrifty Decor Chick, Savvy Southern Style, DIY by Design, The Style Sisters, The Blissful Bee, DIY Showoff.