Bookshelf Bliss in The Dining Room
|
Well, I have "before" pictures of the dining room. Promise.
I just can't find them right now. I've been looking through the computer for like an hour, and I know they're there. They're just hiding. Sorry about that. It's always so so much better when you can see the befores.
Anyway, here is what the room looks like right now. An "in progress" shot, if you will (Please ignore the Christmas garland that is STILL up in MARCH. It's a very tall wall and I can't reach it without the extension ladder.).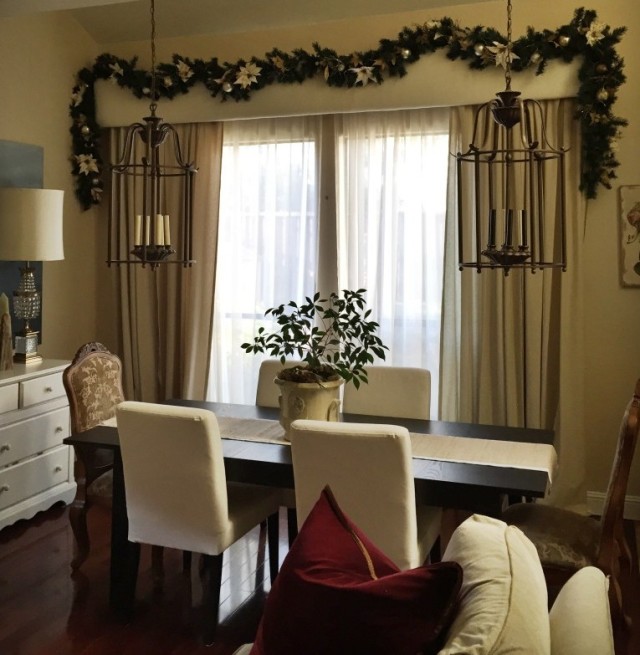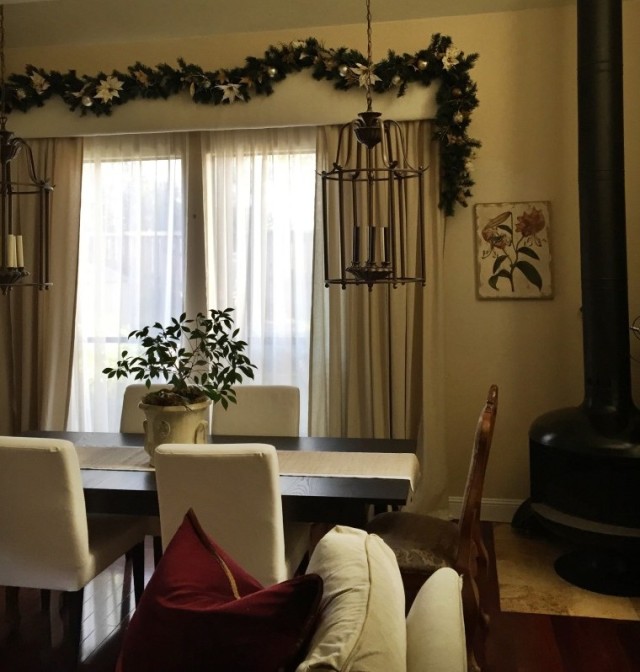 See the super high wall with the large blueish paining? I want to put a tall, amazing, bookcase on it. We really need the storage, and bookcases have endless styling possibilities and are so on trend right now.
I love the idea of paining it a dark color, like these, but the room tends to be on the dark side anyway. I need something white and bright to reflect the light, and the pops of color from the spines of the books with help as well.
Bookcases and food are a match made in heaven. Comfort for the brain, comfort for the body.
Of course, to cut down on the expense, I'll have to work with some kind of pre-made shelves or cabinets. People have done some amazing Ikea hacks with the Expedit shelving units (now called Kallax). This set of four stacked units next to and on top of each other look fantastic.
Bliss at Home customized a set of Billy bookcases from Ikea. They look unbelievable with the grasscloth wallpaper backing and the brass picture lights. I think this is my favorite look, but it's not tall enough for that wall I'm thinking of.
Thrifty Decor Chick used a set of kitchen cabinets as her base and then built shelves of top of them.
I wonder if you could actually stack the Billy bookcases on top of the cabinets to add the height? That might be an interesting experiment.
What are your thoughts? Have you ever tried an extensive Ikea hack or built bookcases from scratch?
I'm off to continue looking for those *%&$## before shots. I know they're here…
ooox,
Nicole
P.S. Centsational Girl also did an Ikea hack in her office that's worth checking out.