Nautical Nursery Reveal
|
Hey everybody, I finished my nephew's nautically inspired nursery last weekend, an endeavor I first discussed back in this post. Over the past couple of months I've planned the inspiration pieces, the color palette, the furniture arrangement and curated the final decor for the room.
The little barnacle was born at the end of November, and he is the cutest thing I've ever seen. I just want to chew his cheeks off, but I will refrain. If you remember, my sister did not want a literally themed nursery,  so  I used a traditional nautical theme for inspiration to create a space where Mommy, Daddy, and Baby could bond and relax, away from the relentless pressures of the outside world.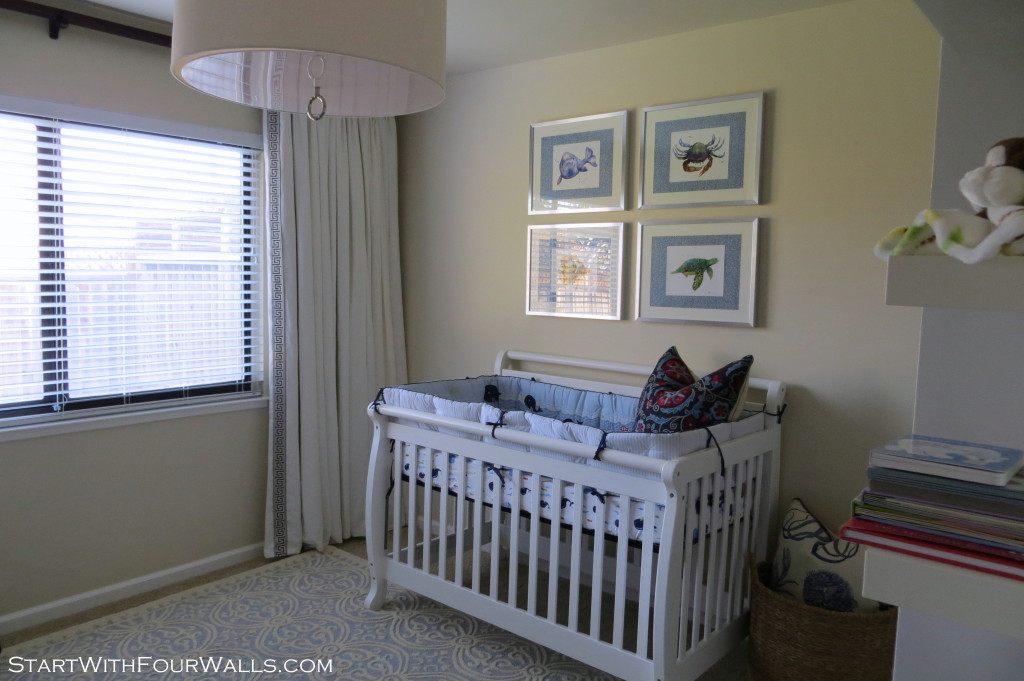 We decided to hang a group of four ocean animal prints by Eastwitching in silver Ikea Ribba frames. The blue paper with the white dots looks a little like tiny bubbles and is from PaperSource.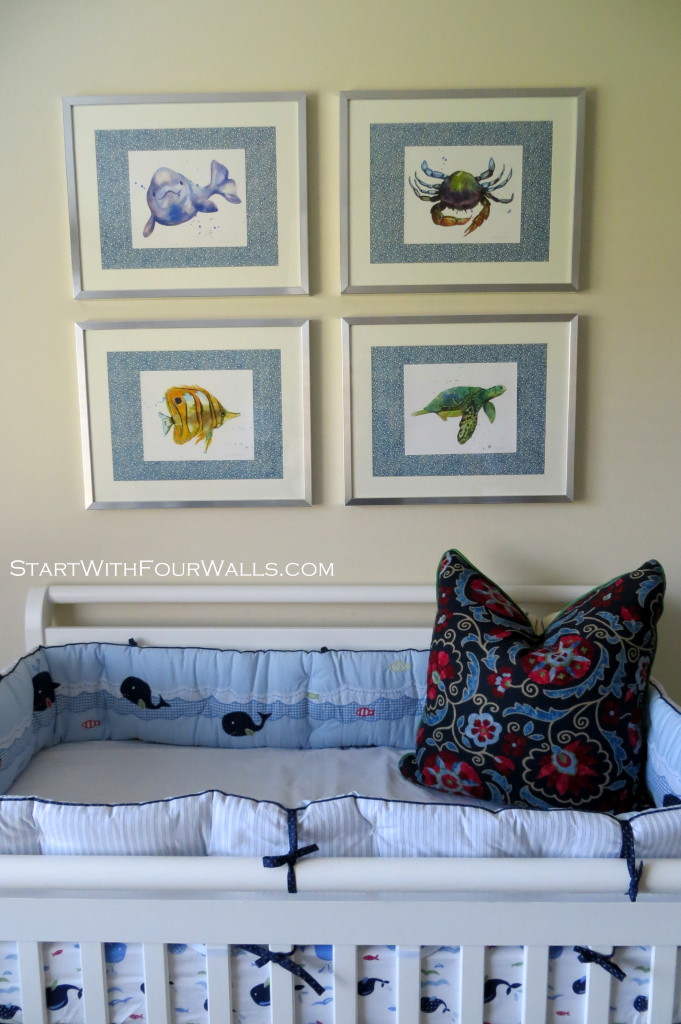 On the other side of the room we placed a glider and a recliner so that both Mom and Dad could relax in the room together while the Baby is feeding. The drapes are plain white linen with a navy blue Greek key trim from here.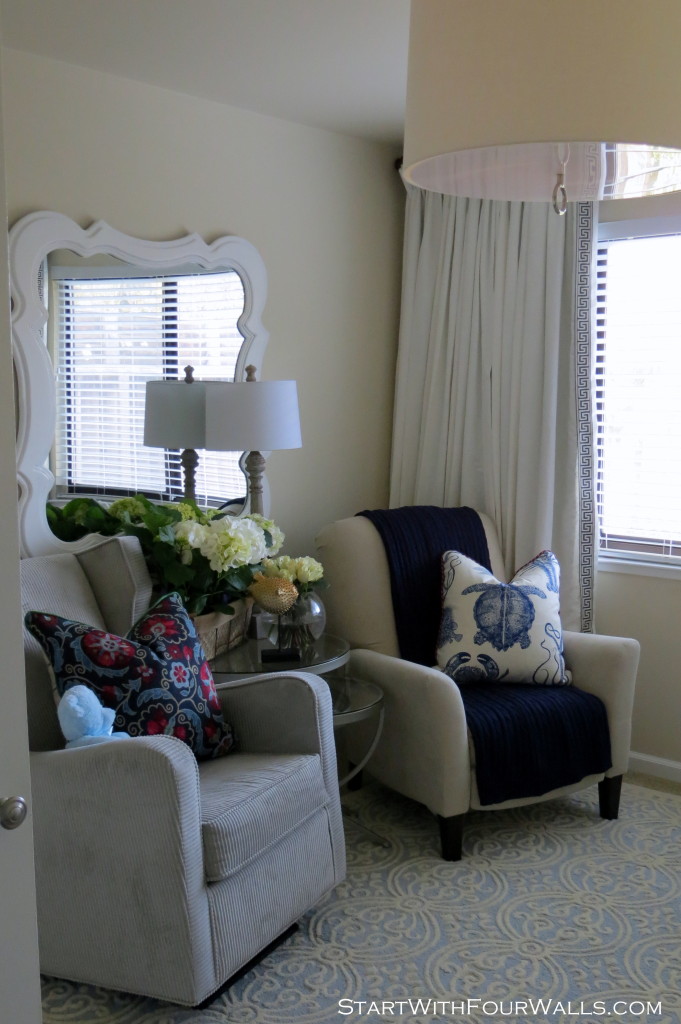 The fabric with the turtle on it is the ever popular Oceana by Thomas Paul.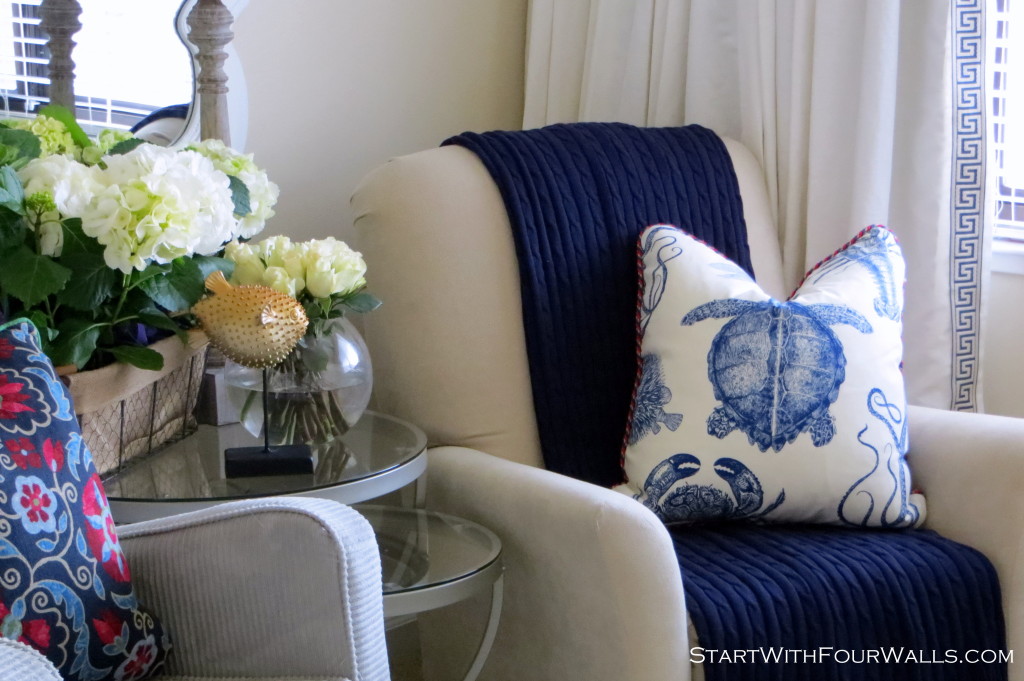 Here is a closer look at the flowers; white hydrangeas and roses. So decadent at the end of December.
We used the Ikea Lack book spine to save space, and I think it adds a modern touch to the room. We also put the changing table in the closet, which was my sister's brilliant idea. It saves so much space and keeps the mess out of the way of everyday chores.
Well, that's all my friends, I hope you enjoyed the first reveal on this website!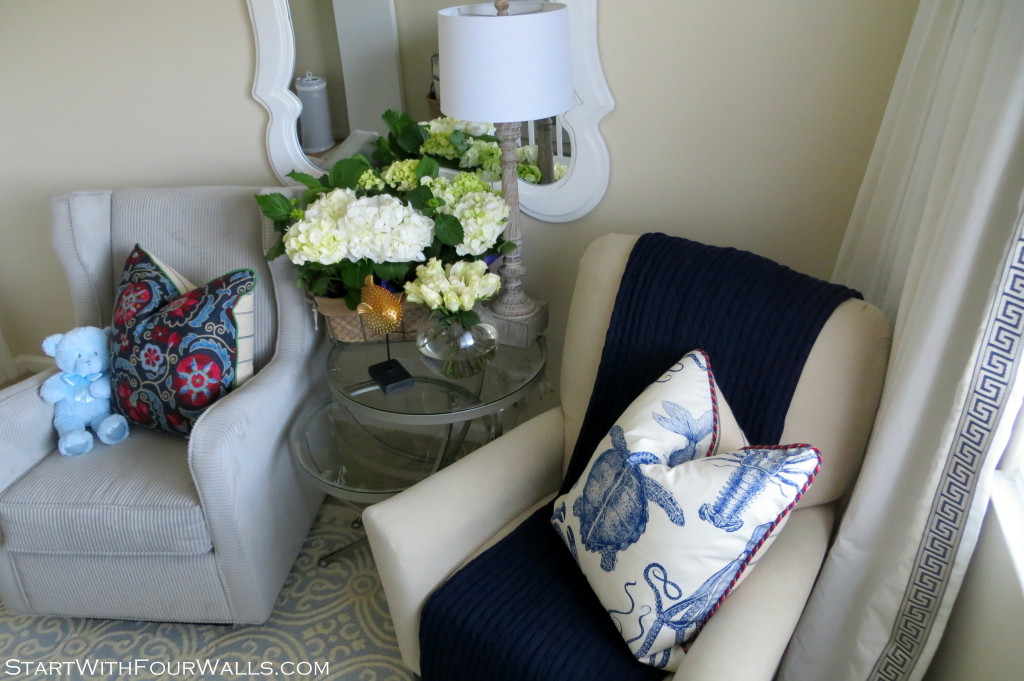 Please let me know what you think! Have you been working on a nursery design recently? I would love to hear about it! I joined the January before and after link partay at Thrifty Decor Chick, check it out!