Peek Inside: San Francisco Decorator Showcase
|
On Wednesday I went to the San Francisco Decorator Showcase. I had heard mixed reviews, so I wasn't sure exactly what to expect. As soon as we pulled into our parking spot I was extremely disappointed. I mean, just look at the disgusting houses in the surrounding neighborhood.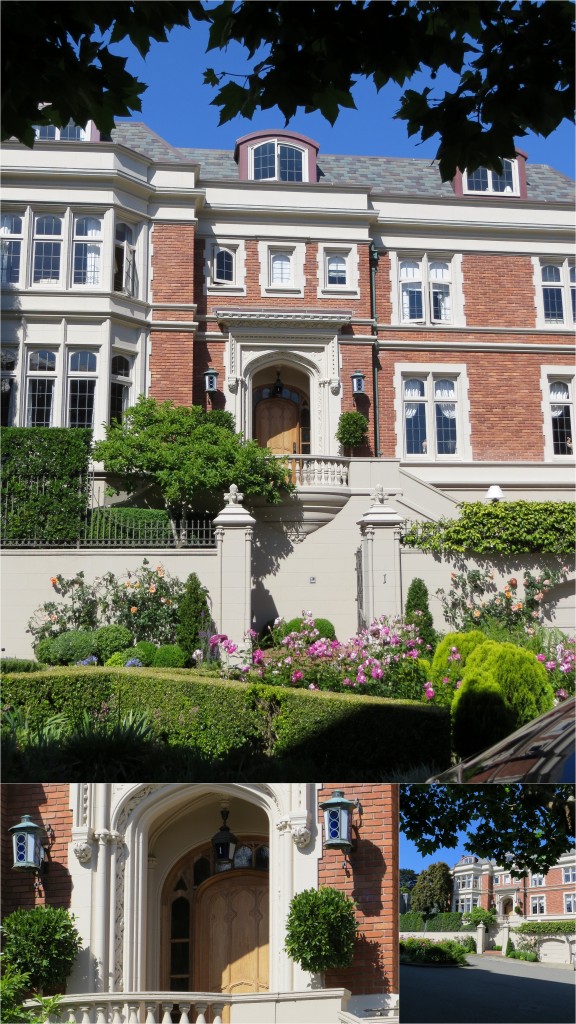 I'm just kidding… I was in heaven as soon as I got out of the car. The houses in the neighborhood were breathtaking, the day was bright and crisp, and I couldn't wait to check out the showcase.
The sidewalk leading up to the show house…
As soon as you walk in the front door, there is an entry (designed by Sonoma Decorative Arts) that leads to an entry hall and main stairway (designed by Jonathan Rachman) and dining room to the right, and a powder room/lounge and living room to the left.
Let's turn to the left  and the powder room and lounge, designed by Kristi Will, first.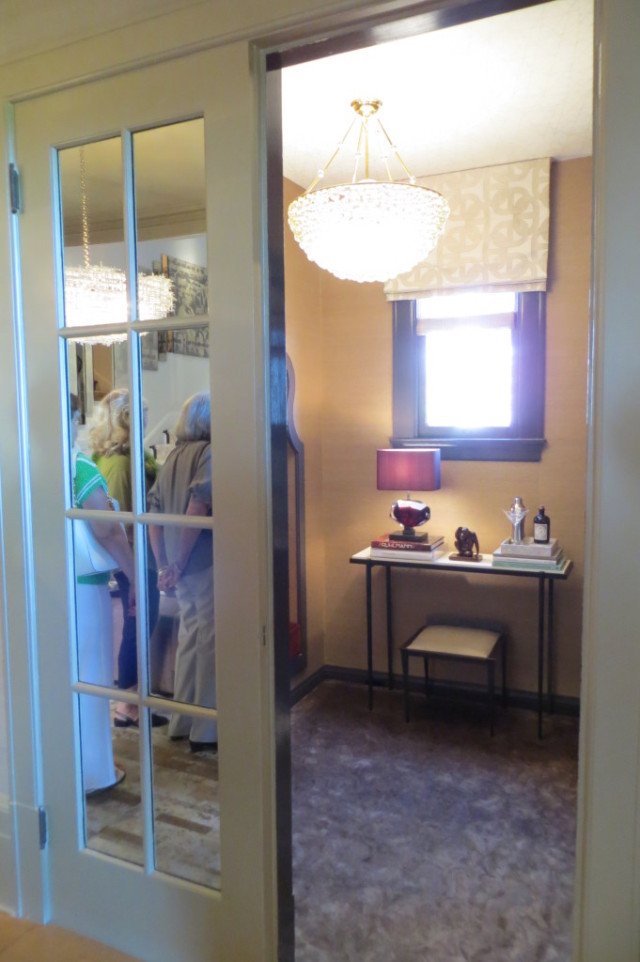 The lounge area featured rich jewel tones, and provided a retreat for glamorous ladies to relax in luxury.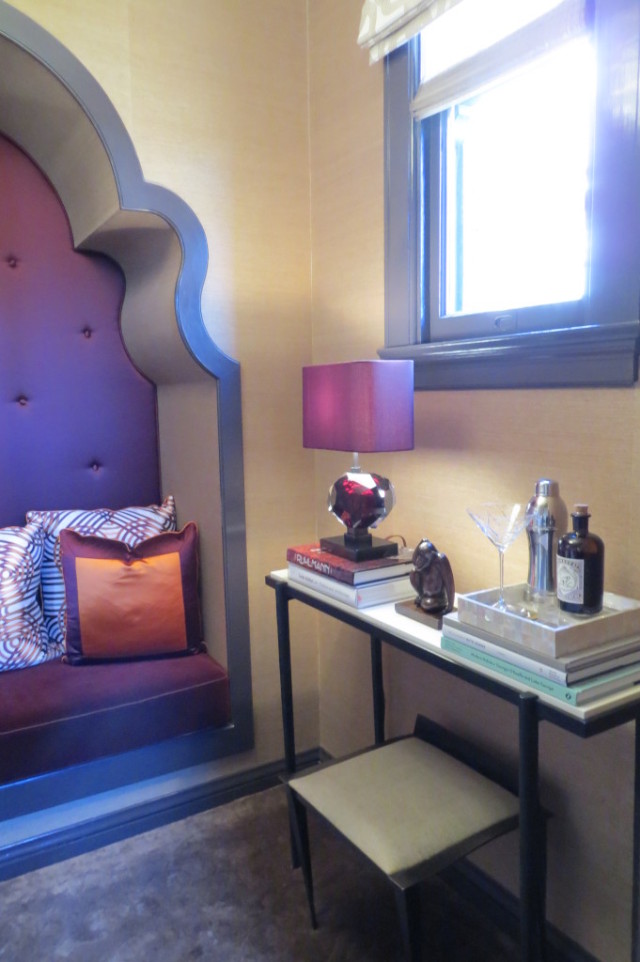 And into the adjoining bathroom…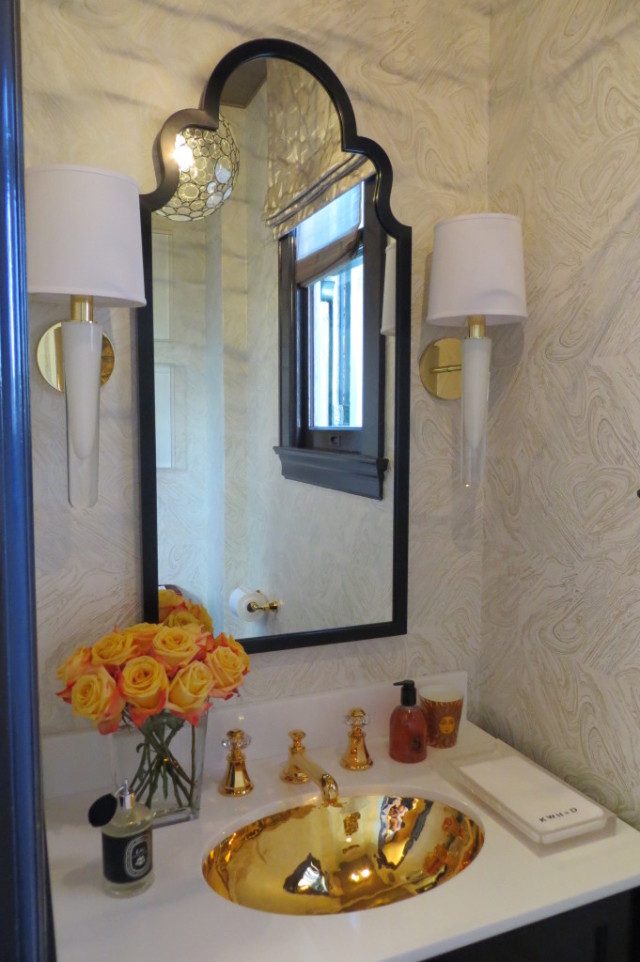 And out into the hallway facing the living room. Jonathan Rachman did such an amazing job on the entry hall and main stairway, I think it was absolutely my favorite space in the house.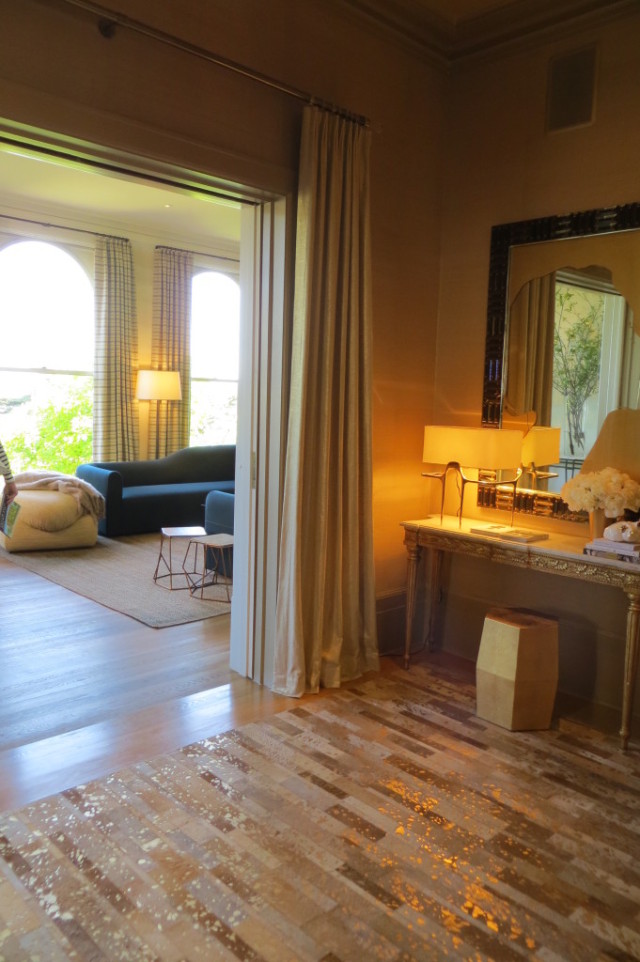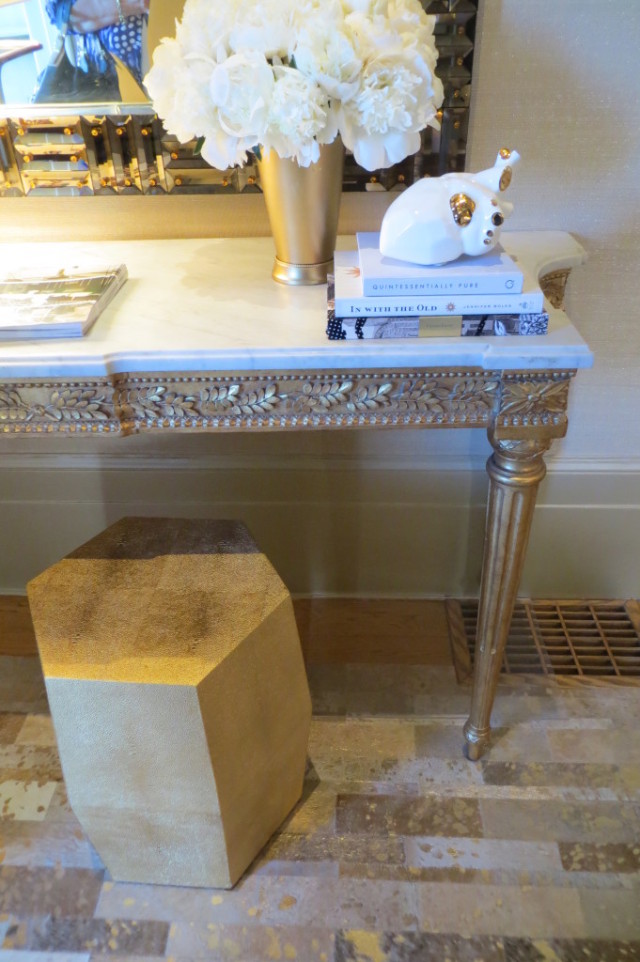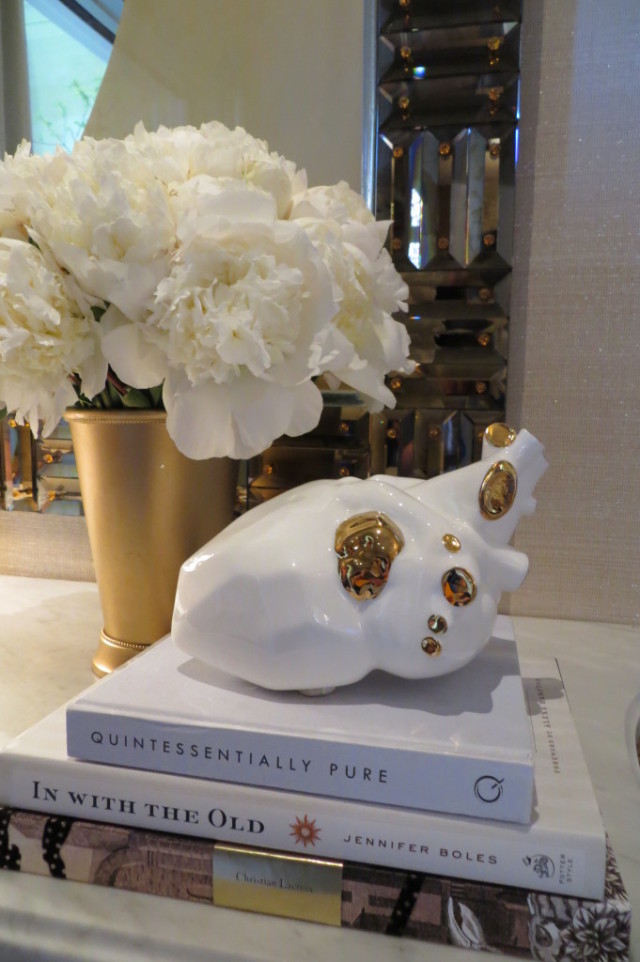 The rug was some kind of animal hide with gold paint splatters that picked up the light. It was amazing.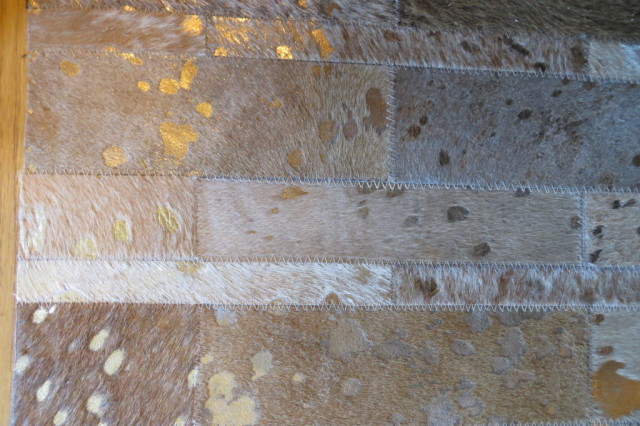 Moving on into the living room designed by Heather Hilliard Design.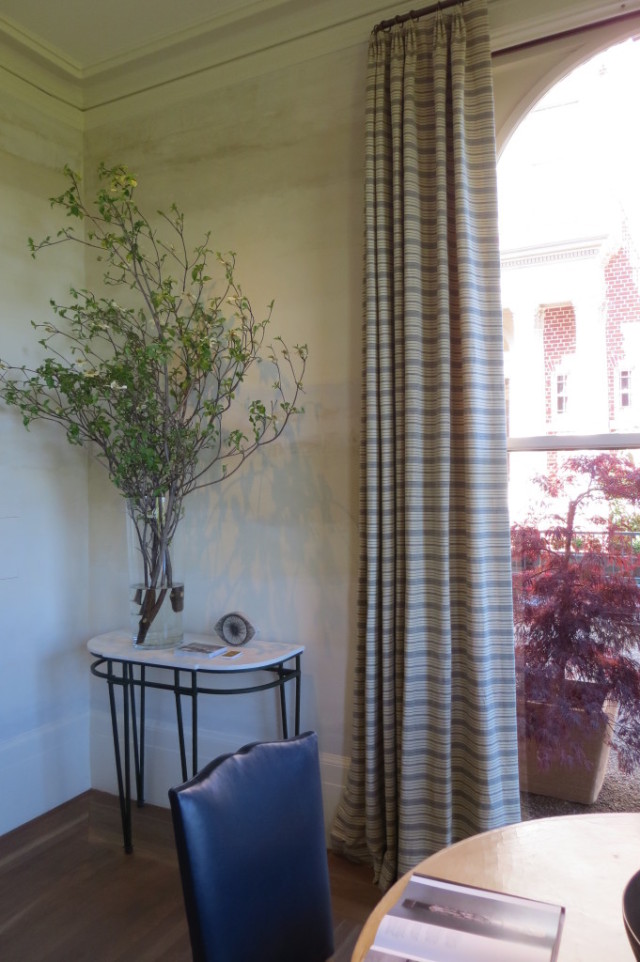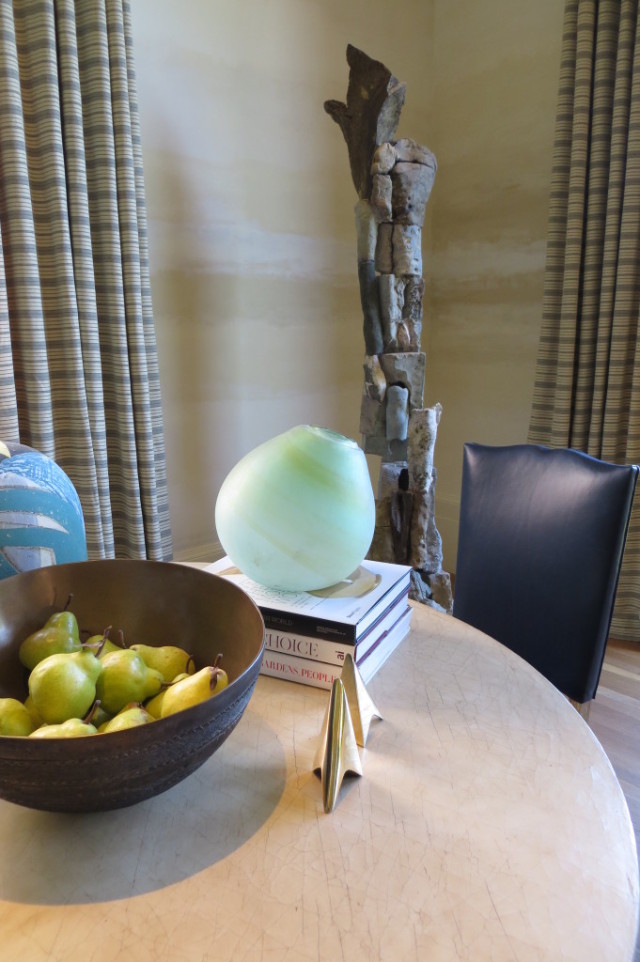 The views from the living room were stunning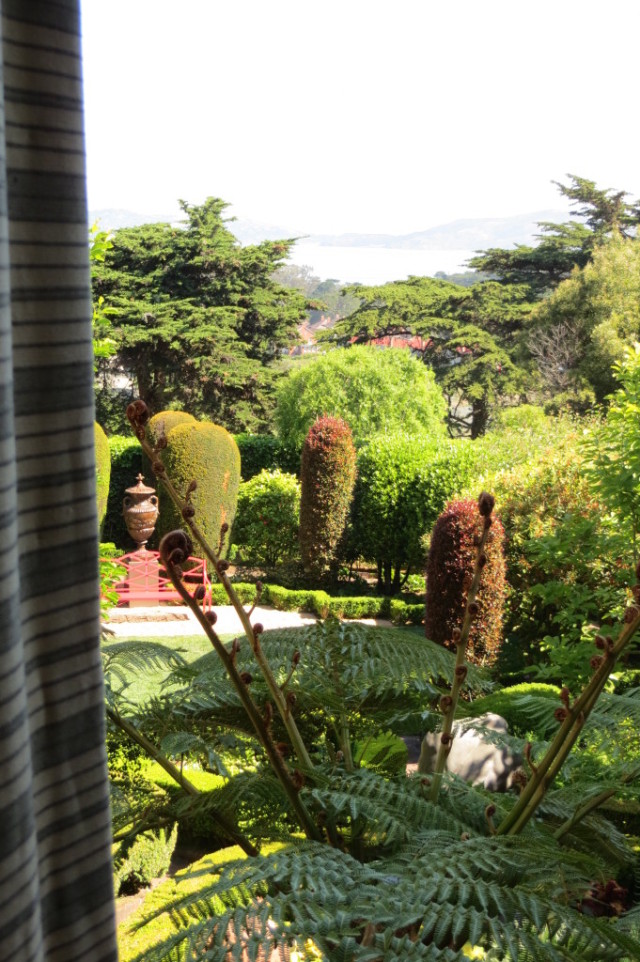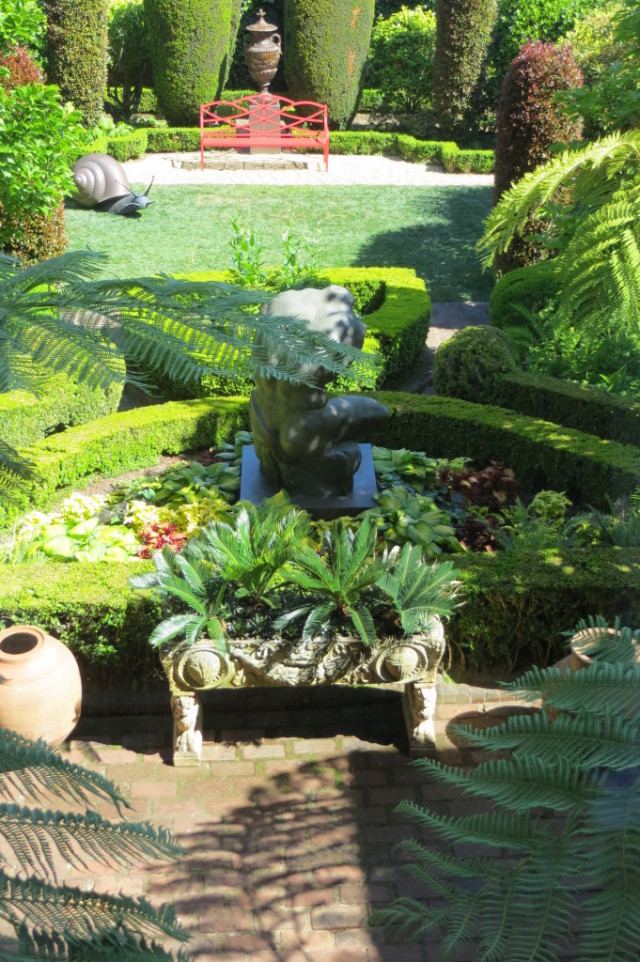 And moving across the entry hall into the dining room designed by Sagrera Brazil Design.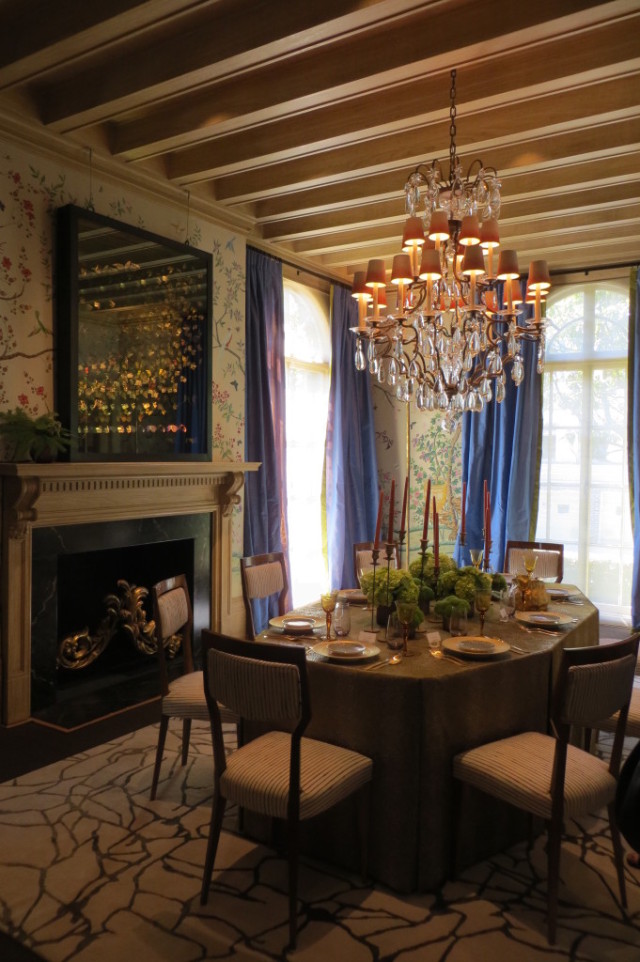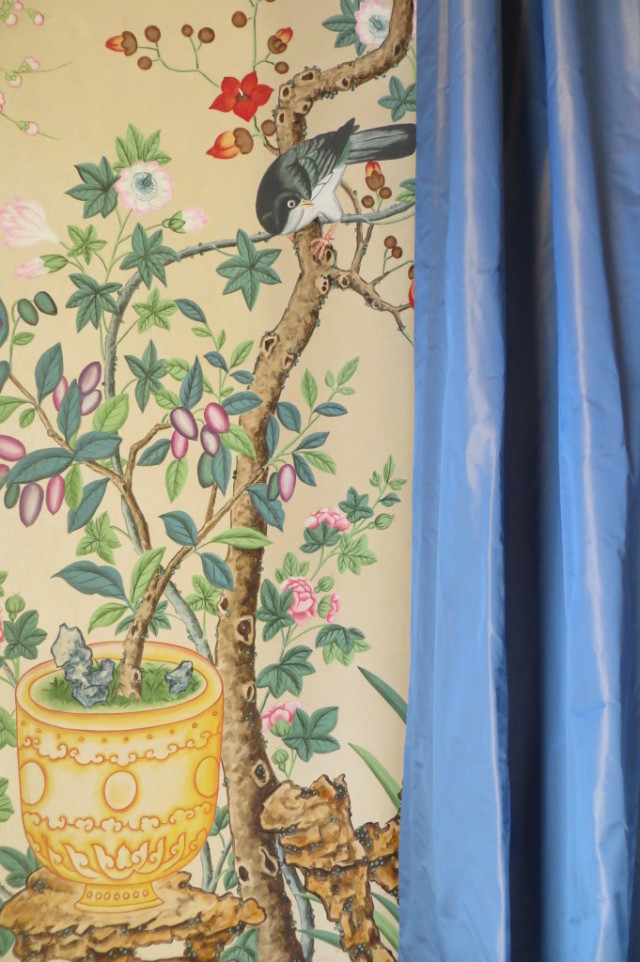 Okay, that's probably way too many pictures already. I'll be back on Monday with pics of a few more rooms. Enjoy the weekend! I'll be dreaming of San Francisco.
ooox,
Nicole