A Little Landscaping with Hedges
|
As you know, I'm getting the kitchen ready to photograph for before and after pictures. Even though we all know the afters won't really be true afters. Doesn't everyone get obsessed with changing things up, or is it just me?
Anyway…as I was in the midst of getting things ready I noticed that the pictures of the eating nook were going to include the plants outside the windows. Which was a problem because THIS was what was outside those windows: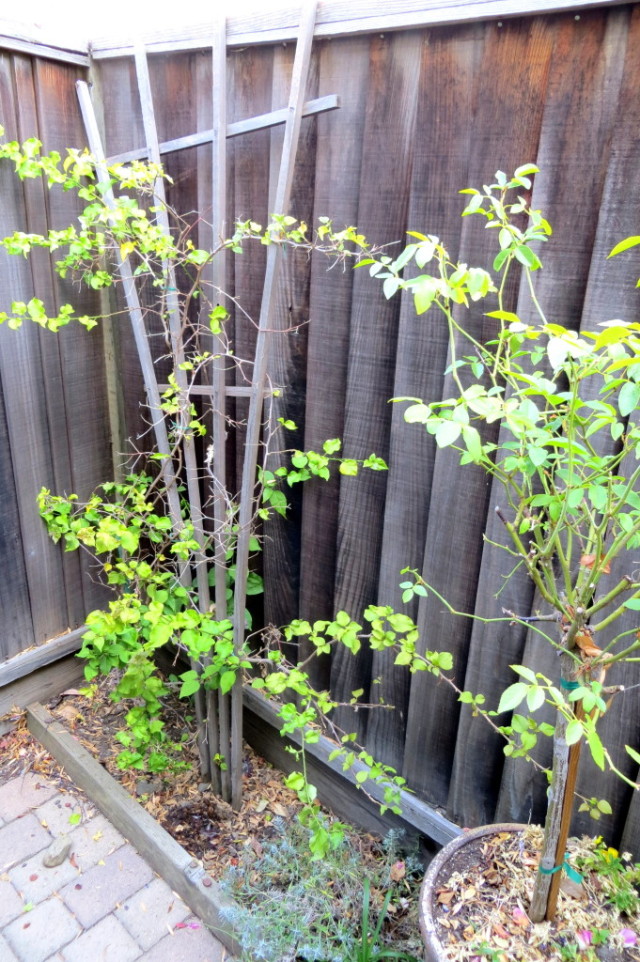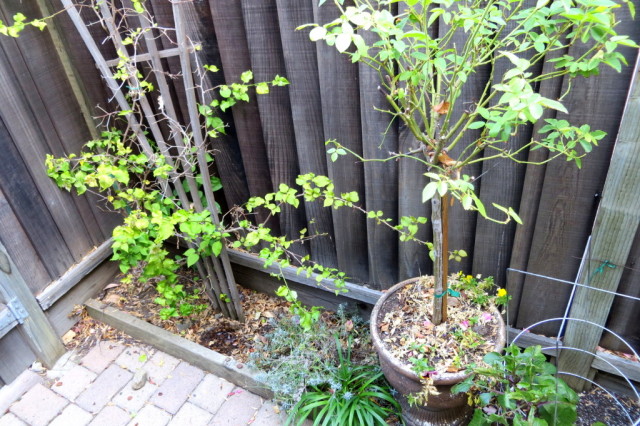 AY YIE YIE!! This area is in the side yard and had become a kind of drop off zone for random plants, garden tools, and various other paraphernalia. That vine in the corner was a bougainvillea. It had been struggling to make it for about a year. I don't think that corner gets enough sun, and it was so depressing to look at a half-dead straggling vine every time I went into the kitchen.
I really wanted a simple look, and love pictures where hedge plants completely cover the fences behind them. Our fence is kind of heinous too, so covering it would be a bonus.
So, I found these fast growing privet hedges at the garden center. They're small now, but hopefully they will start covering that fence soon. I seriously can not wait to get that thing covered!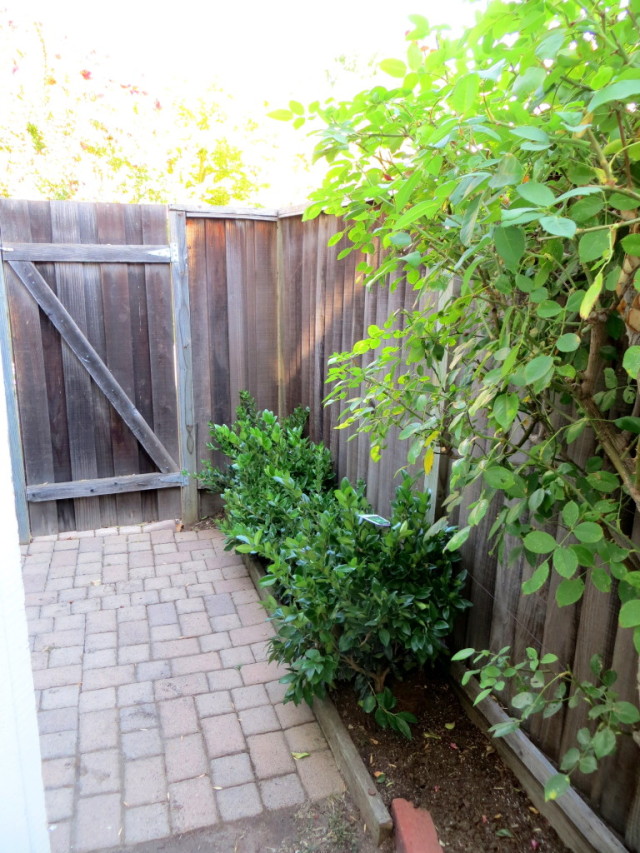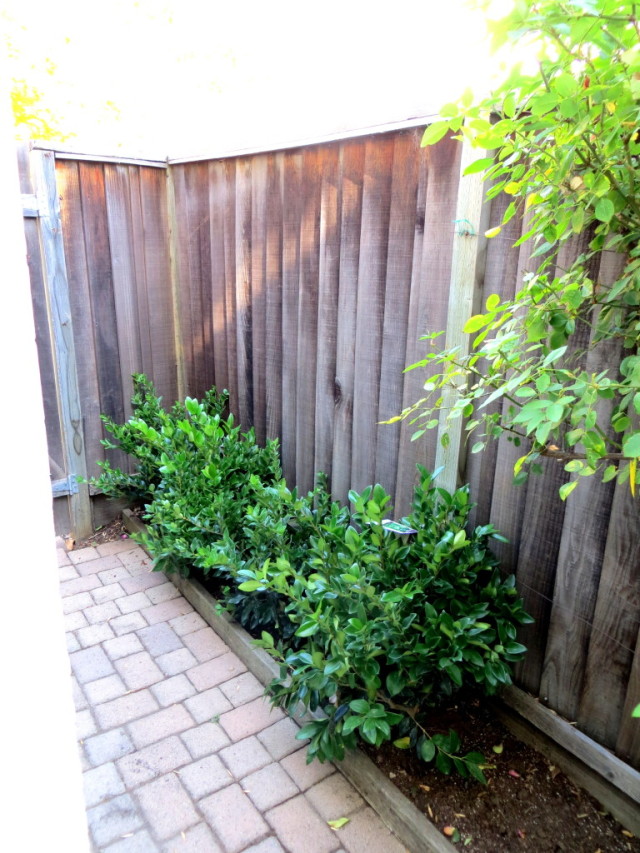 Once they really thick and luscious, I would love to nestle some kind of medallion or sculpture in the hedge like this.
Does anyone have any privet hedge tips? What do they like as far as a watering schedule? I remember we had a hedge in front of our house when my sister and I were kids and my mom hated that thing. Like seriously despised it. Maybe I should have asked her about that before I planted one…
ooox,
Nicole
Linking to: It's Overflowing, Silver Pennies, Stephanie Lynn, Three Mango Seeds, DIY Showoff, A Stroll Thru Life.