Designer Crush: Palmer Weiss
|
We have so many talented designers in the San Francisco area (you can read a two-part interview with one of them here and here), that I thought I would make the "designer crush" post I did a couple of weeks ago into a series.
This week I'm crushing on Palmer Weiss. Her work is all over Pinterest, and has been featured in many times in major design magazines. Palmer is able to create rooms with both richness and livability, not an easy feat. Let me show you.
She incorporates rich colors into her amazing at kitchens…
 (Ok that's a bar area, but I'm counting it as a kitchen.)
I mean, the fabric valance above the bamboo shade?! I adore the mix of backsplash tiles too, different tiles above the stove and above the sink. Delightful. The way she uses color is so unique and special. It seems like so many designs are based in neutral color palettes these days, which I love, but it's really refreshing to see rooms that are designed to have a point of view, a concept, a plan. Do you know what I mean?
Palmer is a master of layering fabrics and patterns. Her living rooms have been very popular on social media.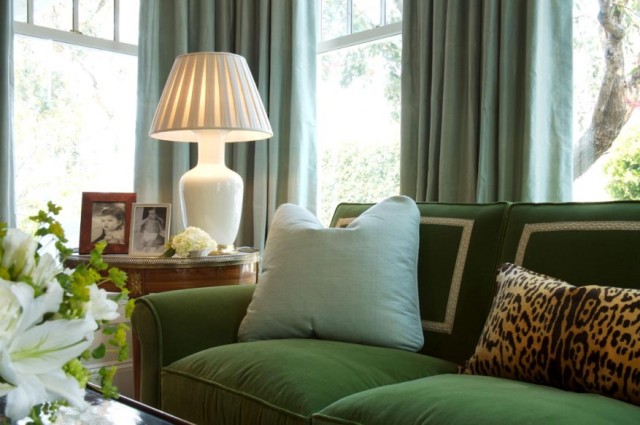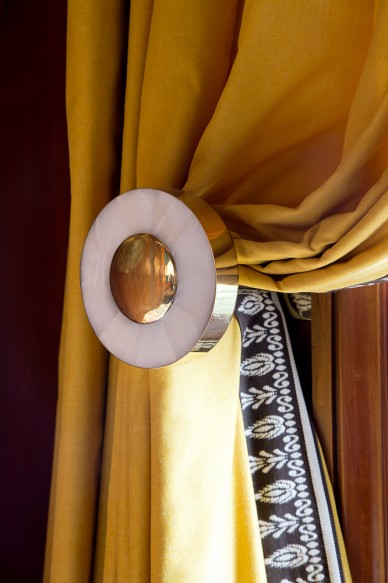 Her bedrooms are a wonderful mix of textures, patterns, and luxury that create that cozy cocoon of serenity that we are all looking for.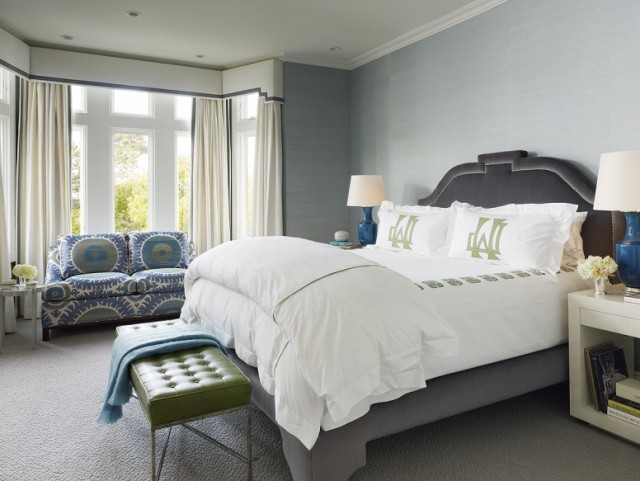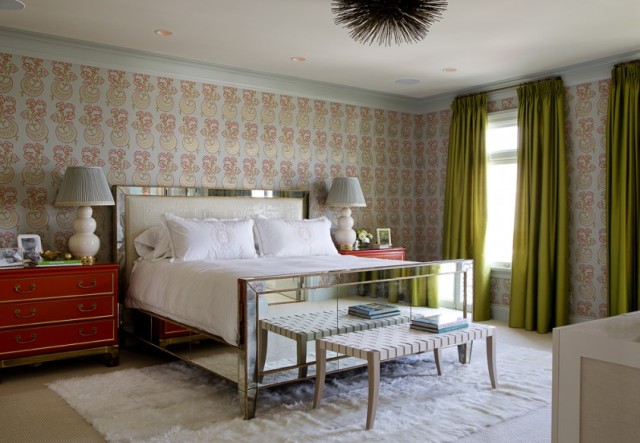 Her dining rooms are super intimate and warm.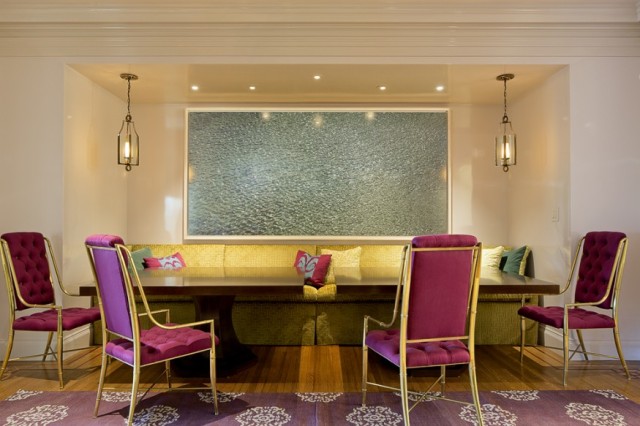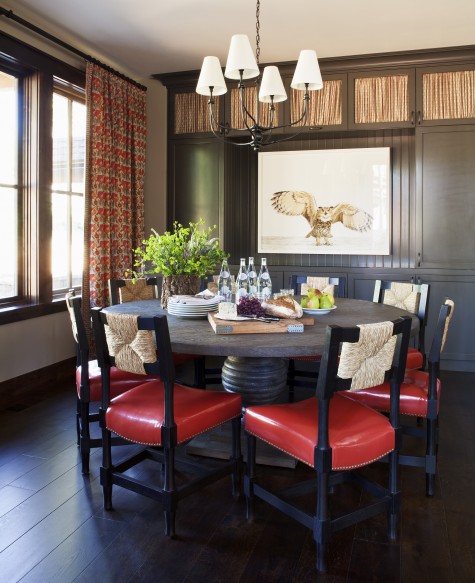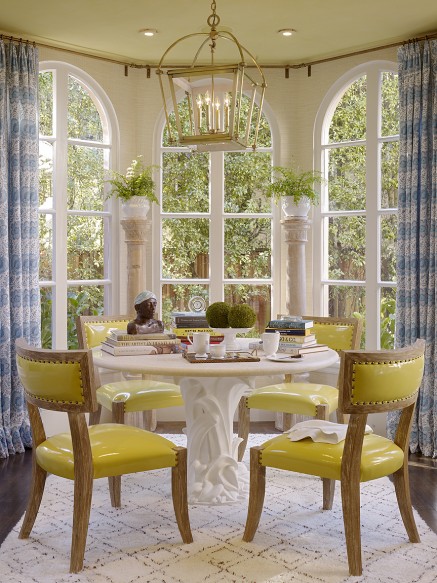 Are you smitten yet!? To get in contact with Palmer Weiss, and to see more of her work, visit her website, Palmer Weiss Interior Design. All images in this post via Palmer Weiss Interior Design.