Bathroom Renovation DIY Progress
|
I have a tendency to want to wait to share any project until it's completely done. But honestly, some projects take years. And who wants to wait for years to do a before and after post. Not me… So, I've been working on this half bathroom renovation DIY for a few months now, and I wanted to share a few progress pics with you.
Here are a few hideous and heinous befores (taken with a camera phone before I started the blog). I was already already diving head first into a tile ripping frenzy when I realized that I should whip out the camera for some pics…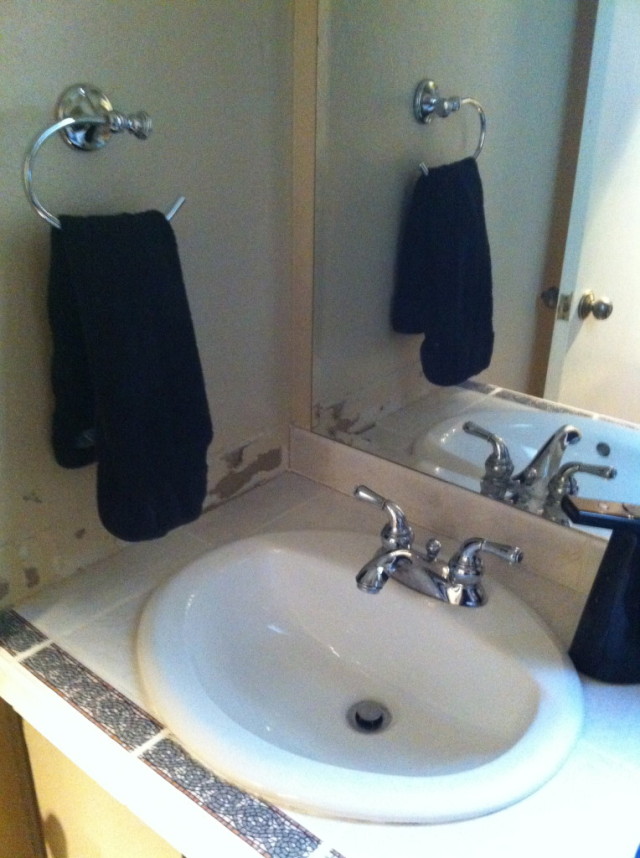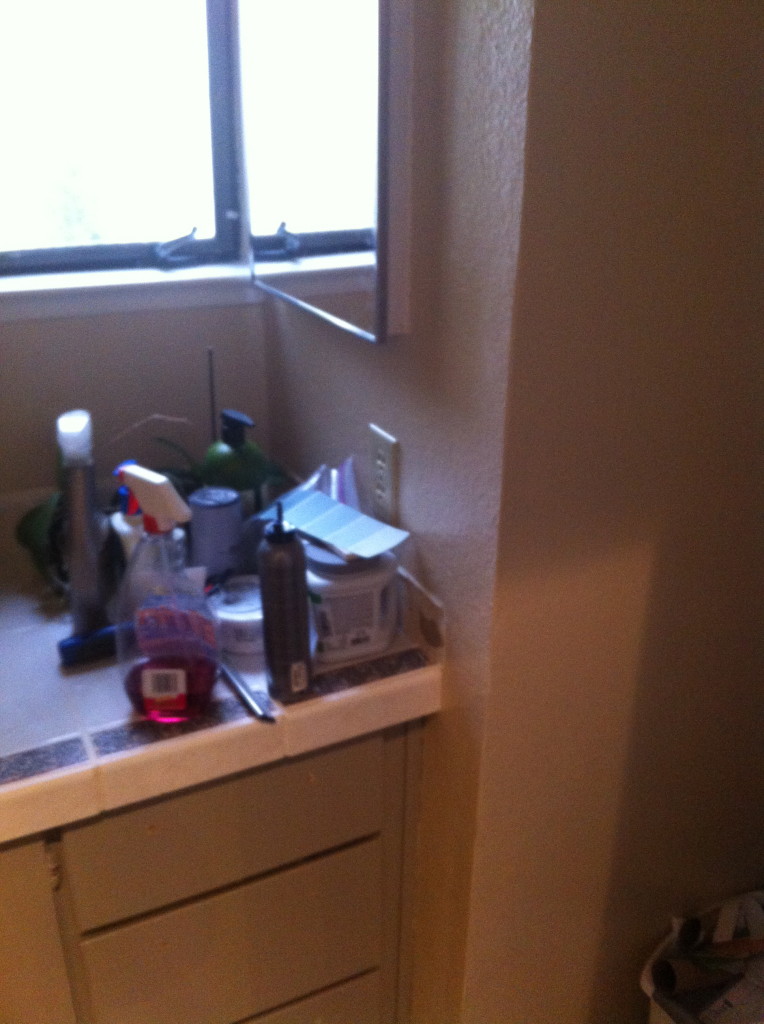 That fake mosaic tile was killing me. We have the same tile in the full bath, so lucky me, I still get to see it every day! We replaced the cabinets, countertop, hardware, and mouldings. We also took out the medicine cabinet you see in the last picture above that was weirdly sticking out of the wall. In its place, we installed a recessed shelf area that is backed with mirror. I also got glass cut for shelves, but haven't had time to put them in yet.
And here are some progress shots of the tile going in…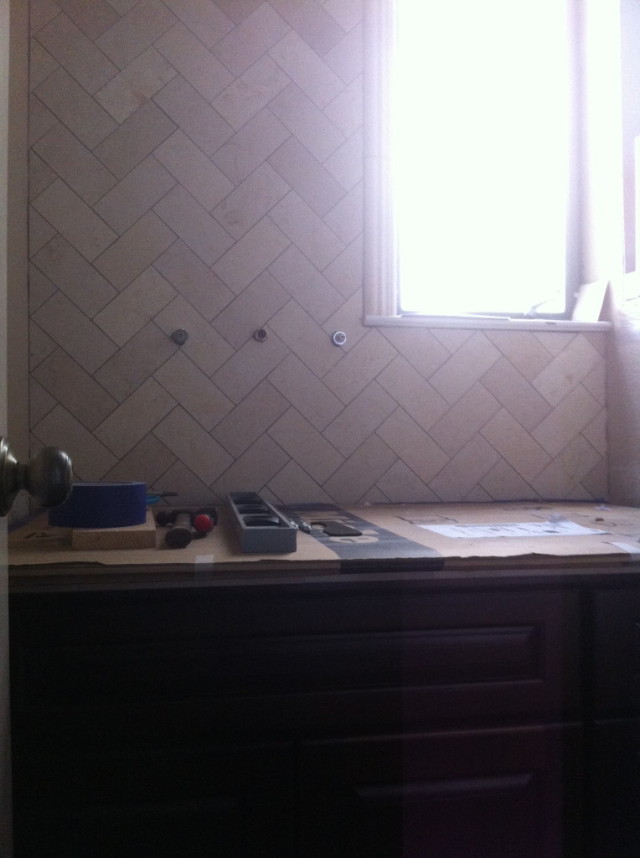 And this is what the bathroom looks like now…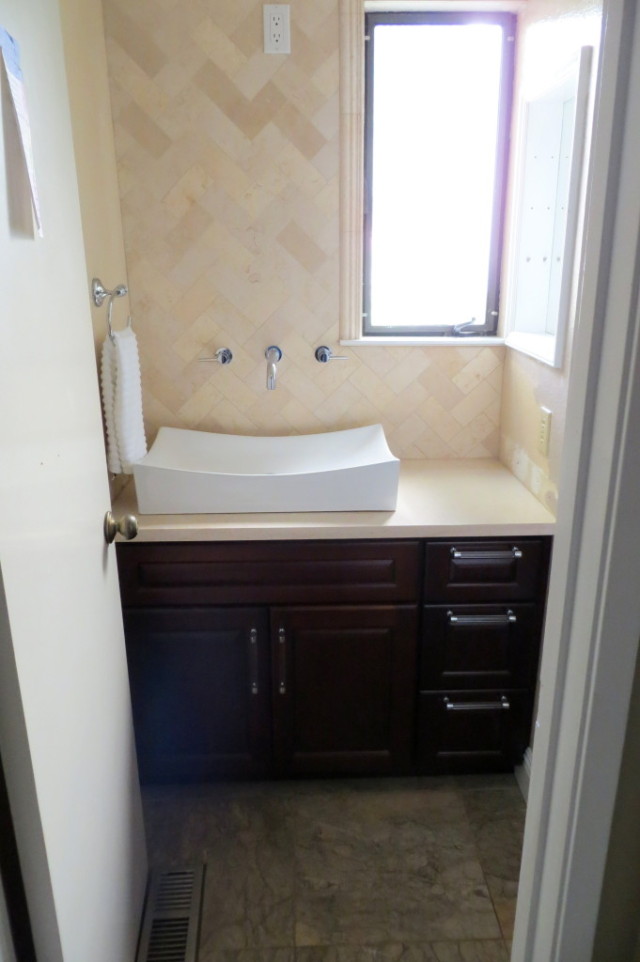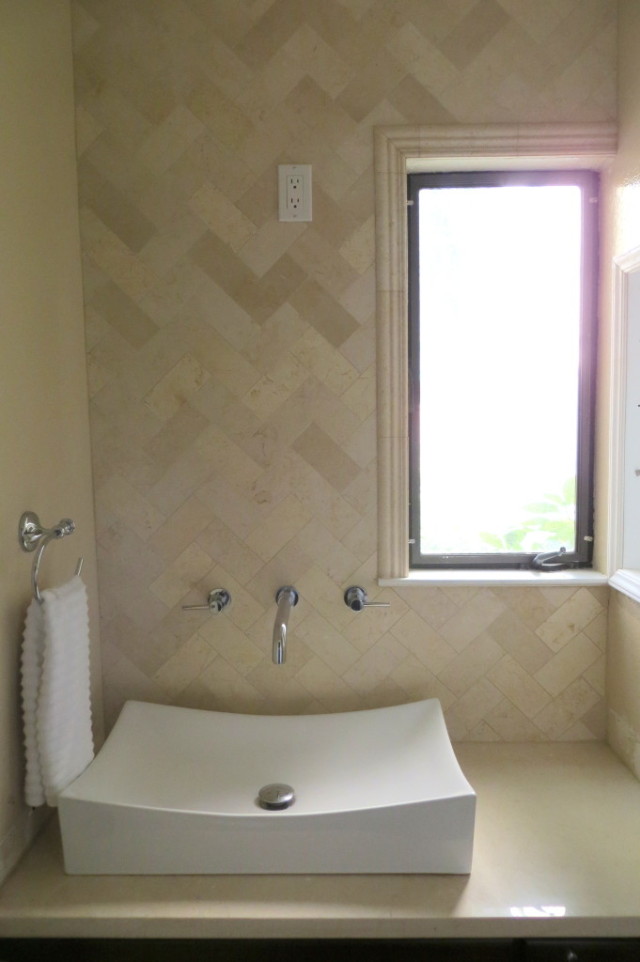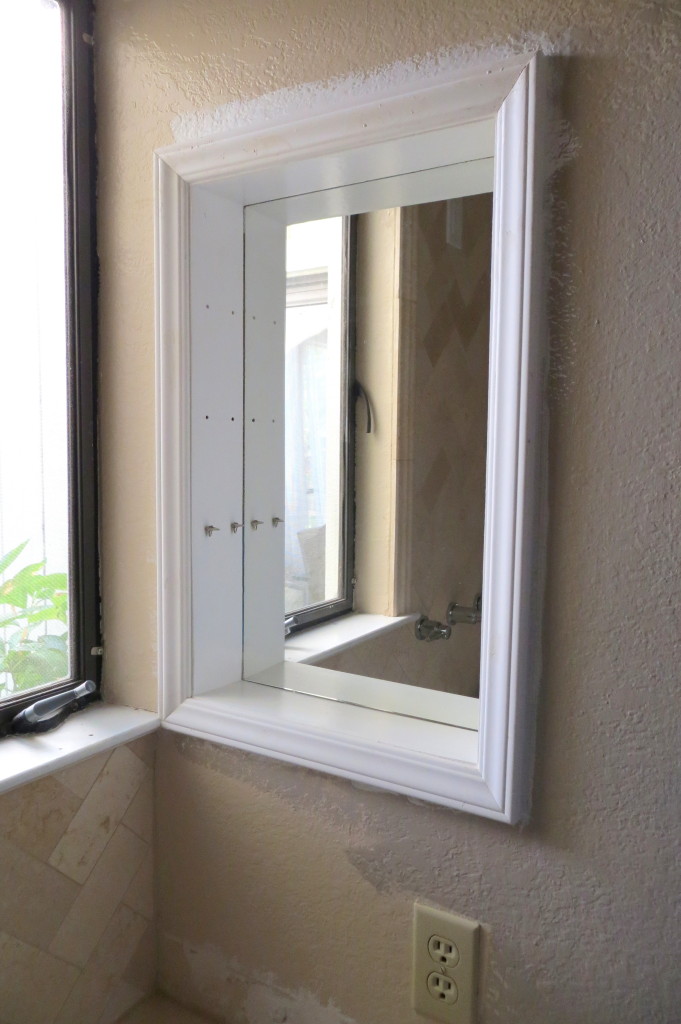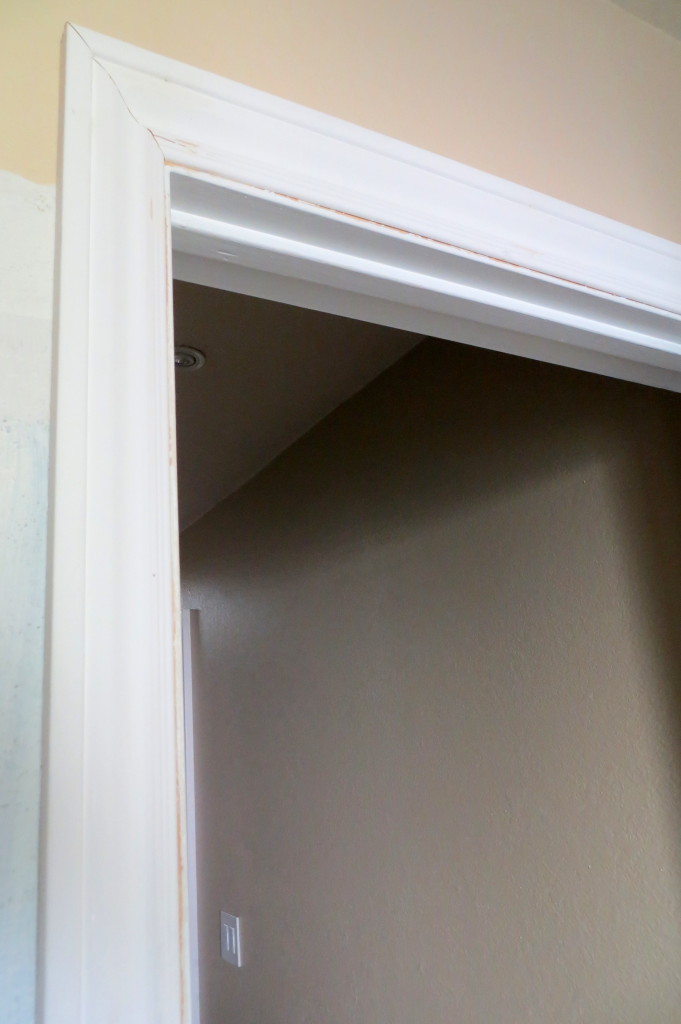 The new countertop is marble, and I love it. I found it in the remnant section of the stone warehouse for about $150. If you are renovating a small space, it's totally worth your time to look at the leftover pieces from other people's projects in the remnant section. You can get some great deals.
I bought some grasscloth wallpaper to install, but it's just not the right color for the space. So I'm still on the hunt for that… All the light switches need to be changed as well. The mouldings still need to be sanded and caulked. Then comes the fun part, installing all the little styling pieces that take it over the top. I can't wait.
Just to let you know, the cabinet hardware is from Restoration Hardware , and it's on sale right now!
Let me know what you think!
ooox,
Nicole
Linking to Savvy Southern Style, A Stroll Thru Life, Home Stories A to Z, The Blissful Bee, Posed Perfection, City Farmhouse.