Designer Crush: Kendall Wilkinson
I have a designer crush on Kendall Wilkinson. She has such an amazing ability to layer design elements in a way that creates warm, stylish and up-to-date rooms.Kendall has been designing for 20 years, and while her design firm is based in San Francisco, it has completed projects throughout the country. Let me show you why I love her so much…
This dining room just oozes feminine glamour. The soft colors, the wisteria climbing up the wall, the fabric on the blacks of the chairs, ugh! So good. The ruching surrounding the chandelier looks like it could be part of a lux evening gown.
I love how she used the same color palette throughout the entire area, but emphasized different colors (the green wall and the lavender couch) throughout the space.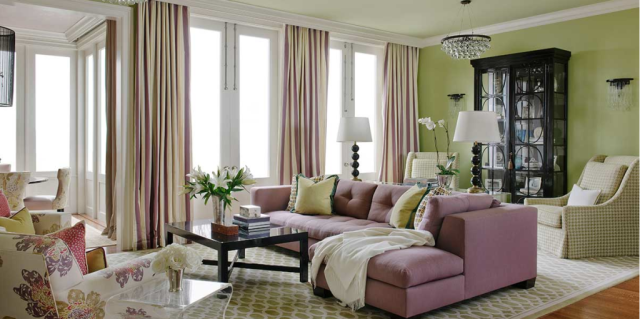 This LIVING ROOM! The framed Chinoise panels, what looks like a soft velvet sofa in a gorgeous lavender color, and the metallic accents are so soft, so stylish, so feminine. I adore it.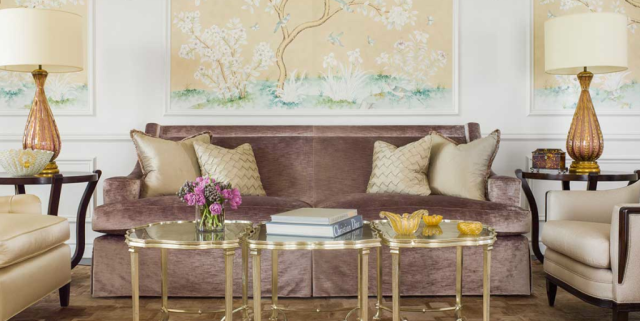 Another ultra glam and sophisticated room in the same house in one of my favorite color palettes; black, white, silver, ice blue.
This room is still feminine, but the darker, muted tones seem to add a touch of elegance and sophistication. I also love the sparkle that the crystal lamp and candlesticks add.
Kendall is a master of different styles, from feminine and traditional to more contemporary. The soft muted grays and aqua colors of this room totally mimic the shades of the bay that can be seen through the windows. This is one of my favorites.
Even in the more contemporary and masculine rooms, which I don't usually love, she adds textures and finishes that soften the harsher lines, keeping the rooms warm and welcoming. The pillows, the plants, the throws, the warmth of the wood in the accessories. She is a master.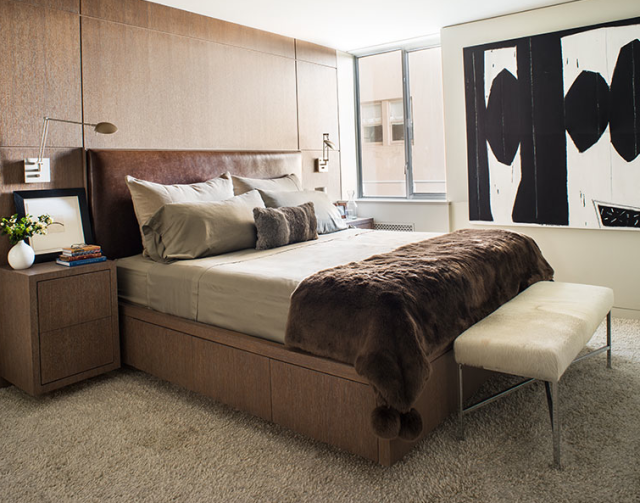 Do you see why I have a crush on her designs? Which one is your favorite room? You can learn more about Kendall, her design team, and other projects they have worked on at the website Kendall Wilkinson Design. All images in this post via Kendall Wilkinson Design.
ooox,
Nicole
Subscribe to get free email updates!