DIY Curtain Dilemma
|
Welp, about a year ago I made one white curtain panel for my bedroom windows. Yep, just one. For a year, I've had bare windows except for one pathetic little panel.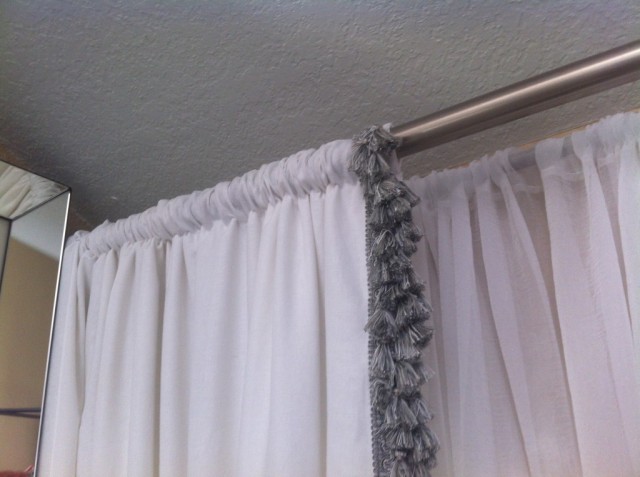 I just made a pocket for the curtain rod to slip into and I wasn't totally sold on it. It looks unfinished to me, or too plain maybe? I'm not sure. I'm not totally sold on the trim either. Fringe has never been my jam. I love it in general, and I think on some things it looks amazing and just fits the design style so perfectly. But for me, in the place that I live, I'm not 100% on board. Maybe I should remove the trim and do a light blue strip of fabric to match the ceiling?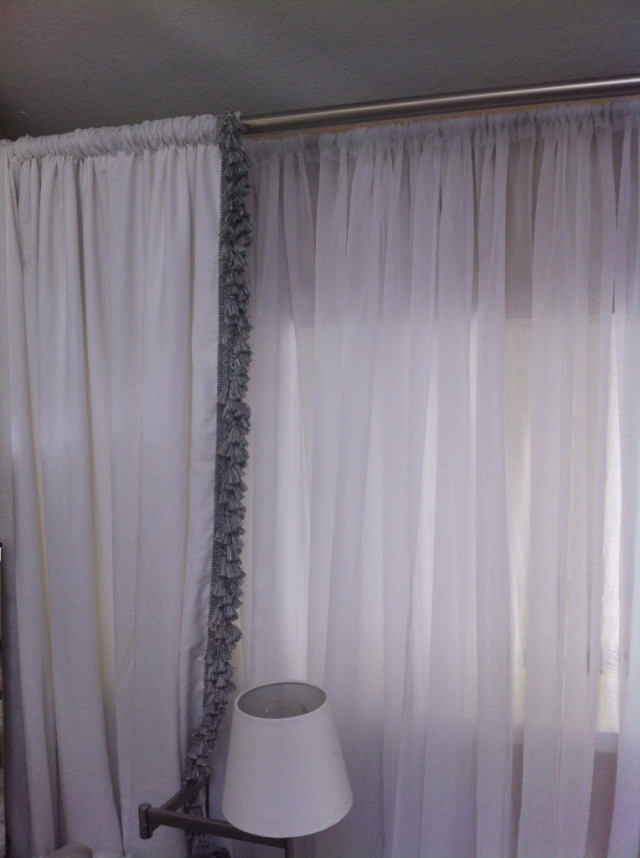 I'm pretty sure I want to add some of pleating along the top. Kind of like this…
I love the voluptuousness of these drapes and I think I could only get that by doing some kind of pleating along the top.
Here are some options in white, which would look more similar to my finish product.
The thing is, I didn't buy enough material to make pleats. I think it should be pretty easy to match though, it's just white linen (Ha! There are like a million different shades of white). So this is going on the top of the summer project list: make curtains for bedroom. I think the neighbors will thank me.
Thank you for discussing this with me. Any projects you haven't gotten around to yet? Please tell me I'm not the only one who has uncompleted projects hanging around the house!
ooox,
Nicole