Bathroom Progress
|
Well, I painted the bathroom navy blue, Hale Navy by Benjamin Moore. I'm on the fence about whether I like it.
Here's what the bathroom looked like before.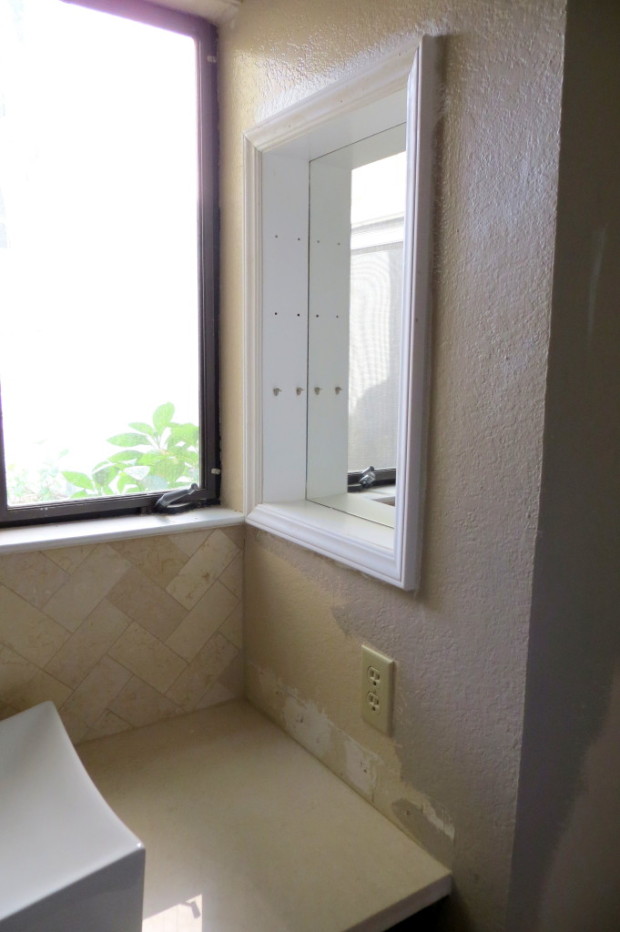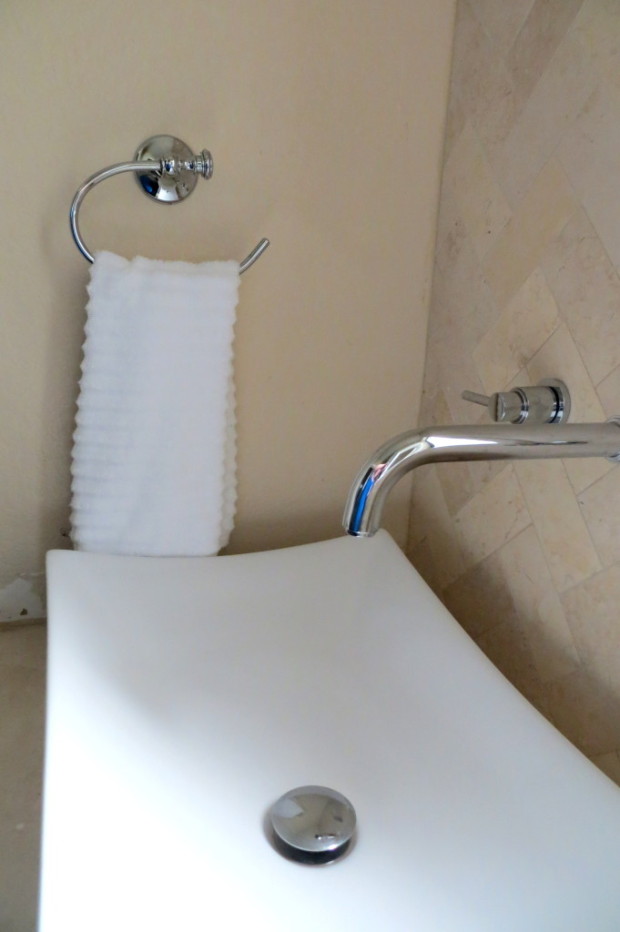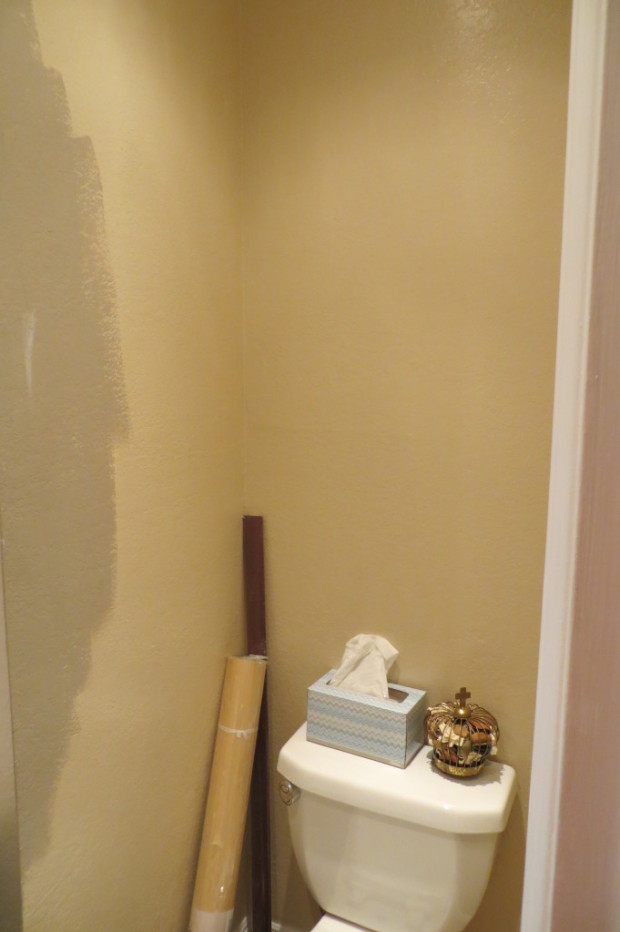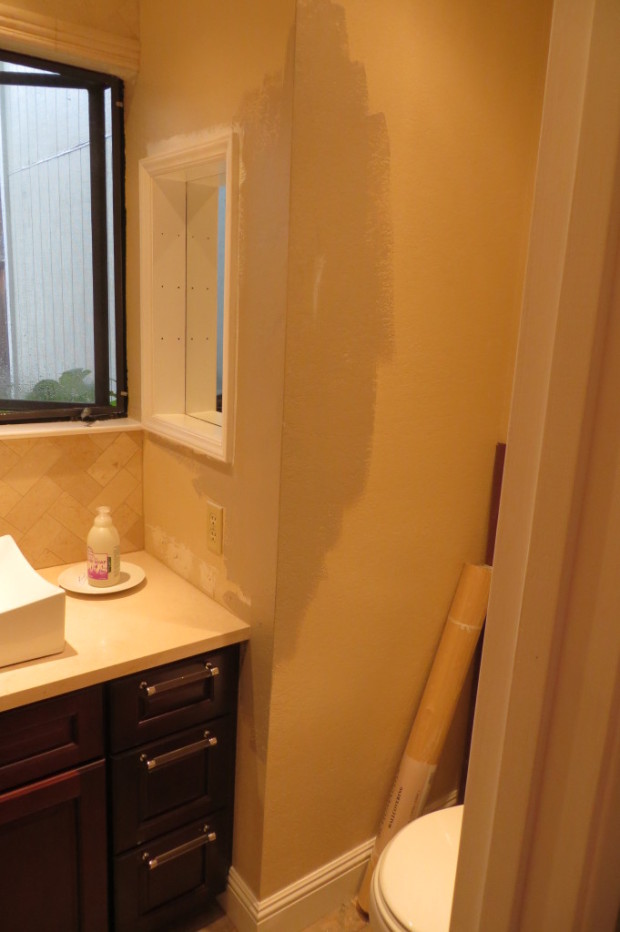 And, here is what the bathroom looks like now…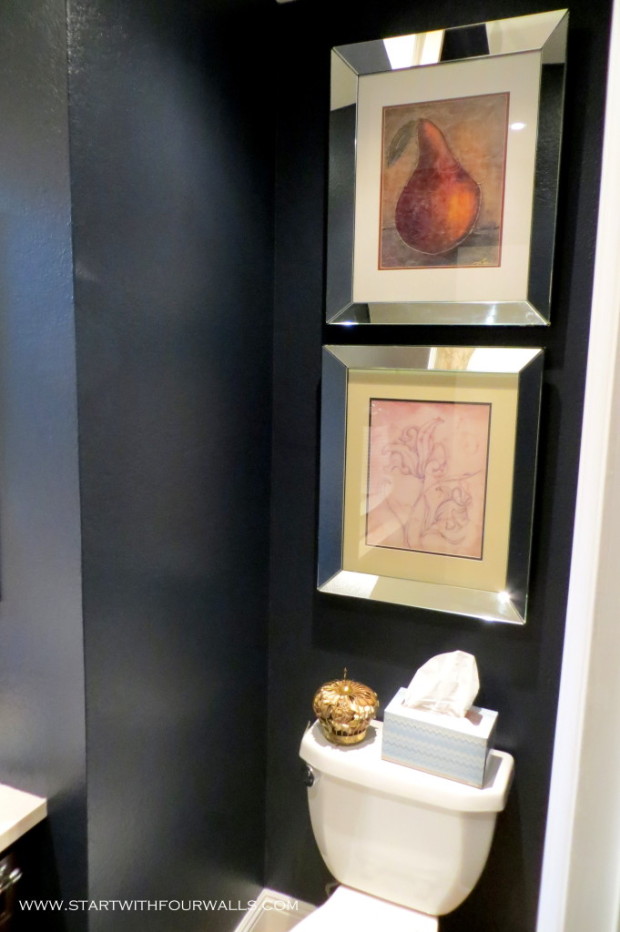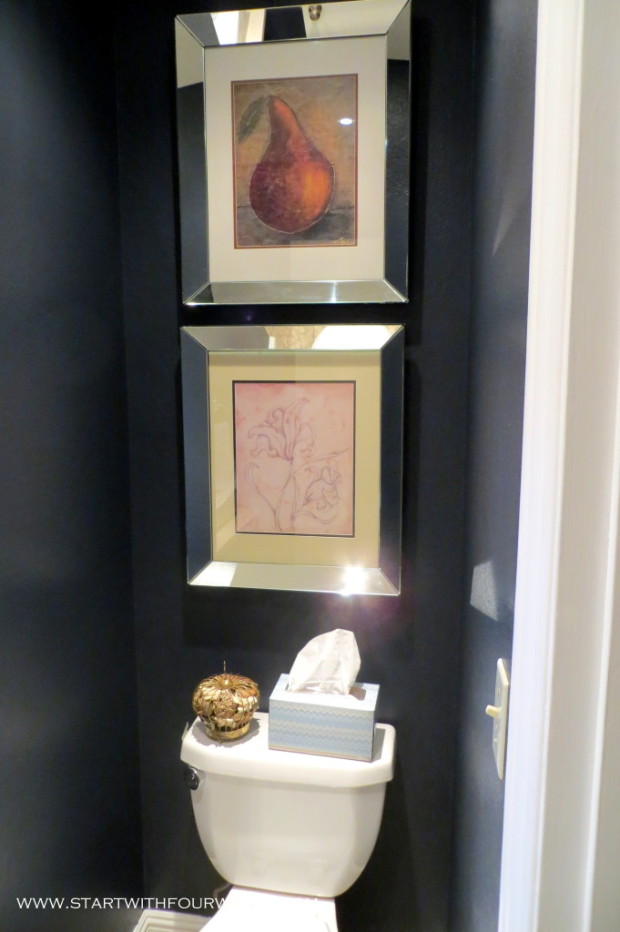 It's been storming like crazy here for the past couple of days, so there was almost no natural light. I turned on the overhead lights, so that's why the weird yellow/orange tone is showing up. I'll take better pics when the weather is a bit calmer.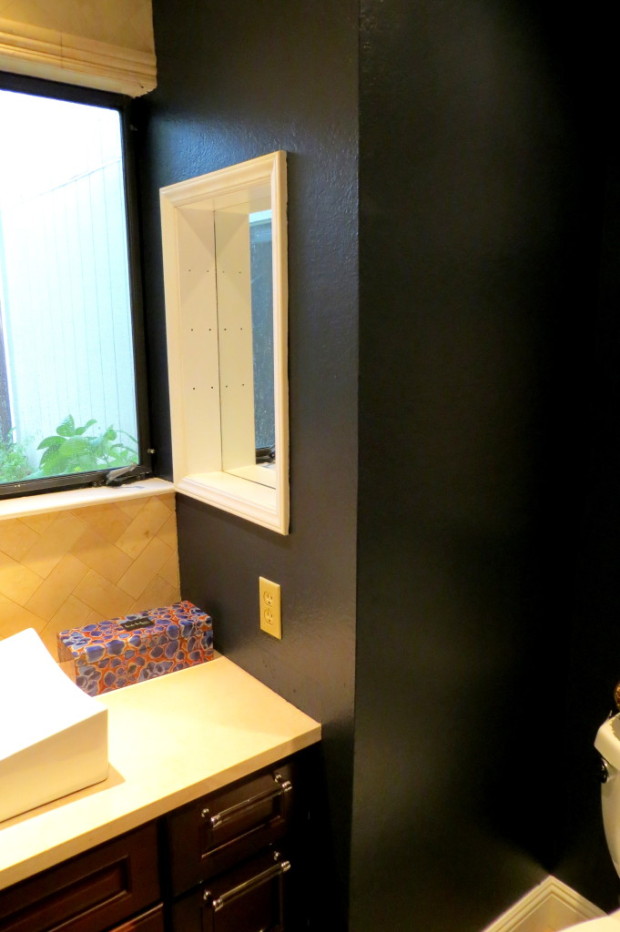 I love the color. I just don't really love it with the beige tile and back splash. I had a feeling it wasn't going to work, but I wanted to try. If the counter and back splash were in the cooler color family (white, grey, pearl…), it would have looked amazing. At least I have a paint color in my back pocket for a future project.
I love the wall color/baseboard/floor tile combo though.
It's in that stage where it looks better than it did, but it's not where it could be. Do you know what I mean?
The edges where the back splash and counter meet the walls need to be re-caulked. The paint bleed into the caulk lines a bit.
It is nice to have the walls one color instead of three different colors from testing paint swatches.
I'm on the lookout for a neutralish metallic wallpaper. Painting convinced me that I was going in the right direction before; neutral/metallic wallpaper is the way to go.
I got those mirror frames from Home Goods, but I need to find different prints to go inside them. There is still a bit of work to do in here…
What do you think? I feel like the room is a teenager that hasn't quite found it's look yet. She's just trying a few things out to see what she likes (or would I be the teenager in this scenario?).
ooox,
Nicole