Getting on the Succulent Train
|
Succulents are everywhere. Every store has them, every magazine has pictures of them. I didn't have any and I was feeling left out. 🙁
So, I decided to make my own little succulent garden.
A couple days ago, I was going through the kitchen cabinets and found this urn. I love the shape of it, but it has a kind of hideous faux finish that almost had me putting it in the group of things to donate.
See what I mean?
I thought it was such a shame to give away an otherwise nice urn. So I decided to paint it. I used a color from the Martha Stewart paint line at Home Depot called Sharkey Gray. The sample bottles are amazing. I'm not sure if they're still selling them, but the one I have has a small brush attached to the inside of the lid, so no need to deal with brushes and paint all over the place.
So much better, right? This was with two coats.
At the garden center, I started putting together groupings of those single mini succulents to see what I liked, but after 10 minuets of not finding what I wanted I turned away in frustration. And that's when I saw these!
Perfect small groupings in mini pots. Success!
After waiting for my painted urn to dry, I put some rocks in the base of the urn and added each grouping of succulents directly on top of them. I didn't need extra soil. The rocks took up the extra space.
Here she is now. So glad I didn't give her away!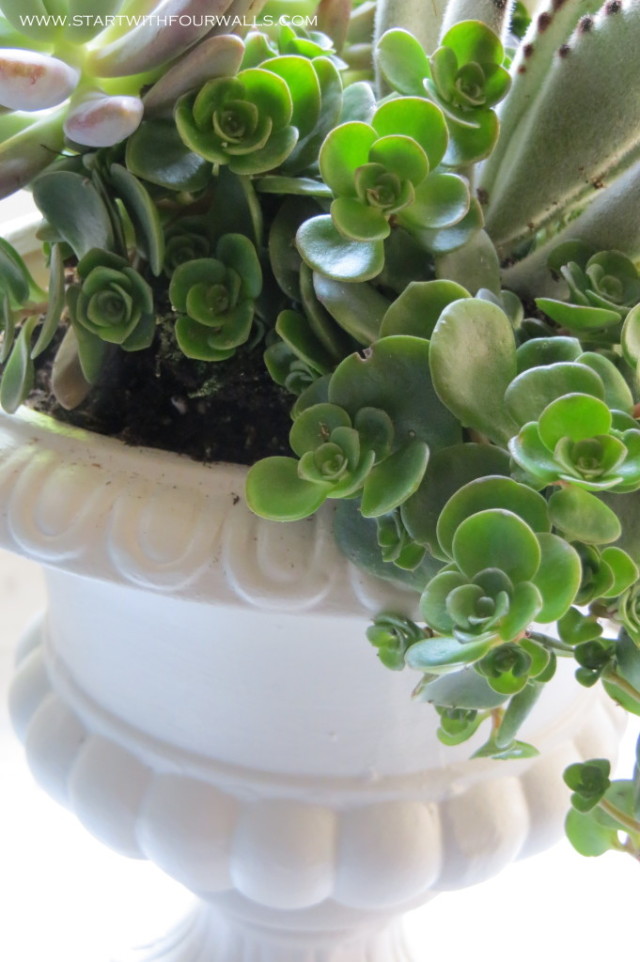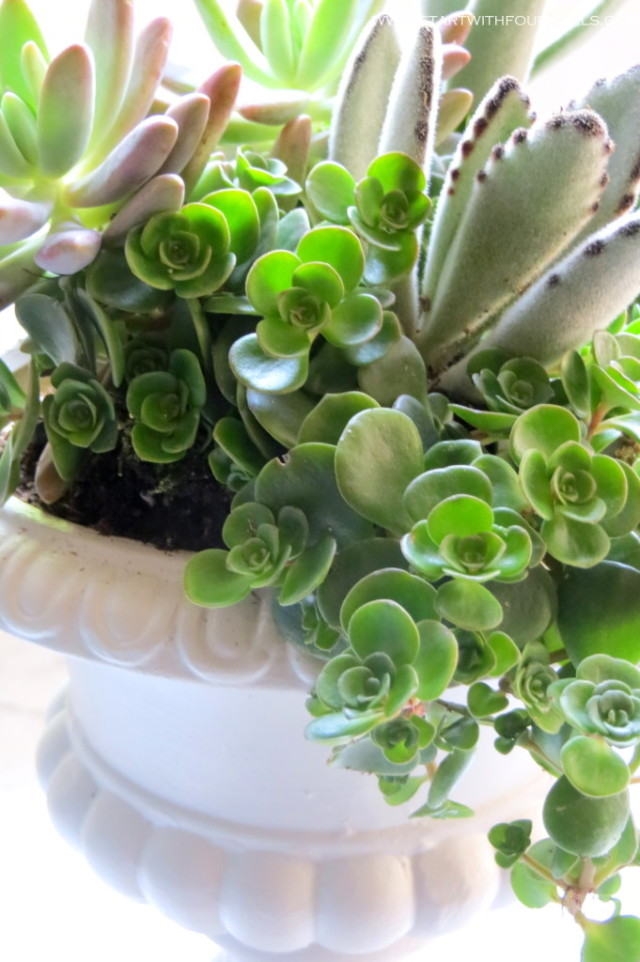 Each little succulent was $4.99, and I already owned the urn and the paint, so this project was just over $10, which I love. You can't get an easier than this either!
Have you ever rescued something from a junk pile and turned it into something you absolutely love? I've love to hear about it.
Talk to you soon…
ooox,
Nicole
Linking to A Stroll Thru Life.