Lovely Bridal Shower Decorations
|
My Aunt and cousins have always thrown amazing events and parties for our family holidays and celebrations. They pretty much have it down to a science, so all the events they host are special, but the bridal shower they hosted for my sister was amazing. I thought I would share some pictures with you today to give you some ideas in case you were planning an event for someone special in our life.
There was a subtle tea party theme, which is special because my Aunt would host a tea once a year for all the women in our family. We all let loose and had fun during those tea times, and my grandmother, who encouraged our joking and banter, had just recently passed away. She was also British, and of course loved tea, so it was a nod to her in that sense as well. Even though she wasn't there physically, we were thinking about her.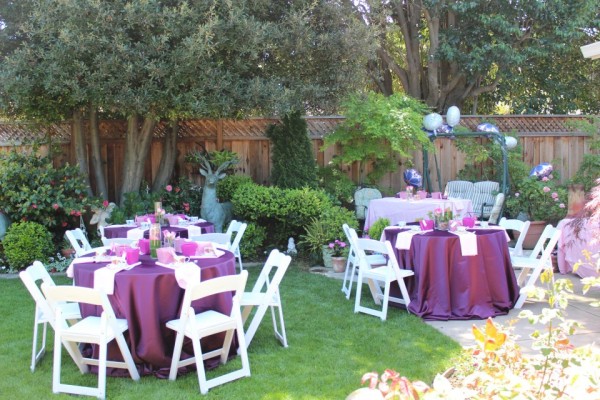 The shower was held in the garden on an incredibly beautiful day, and the color palette of deep purple with pops of fuchsia was chosen to match my sister's wedding party colors.
The centerpieces were made up of two simple glass vases, one with a small bundle of roses, and the other with a single camellia flower floating on the water. The tea cups and saucers were a mixture of previously owned pieces, and those they collected for the event at consignment shops and garage sales.
As the afternoon light came over the garden, the boxes starting catching the sunlight and creating a magical fairyland kind of effect. The boxes contained party favors for the guests; some chocolates, and a few other trinkets to remember the day.
The dessert and tea table was located outside. I think those were burnt almond cupcakes with champagne frosting. I'll have to double check on that one. There were also lemon bars, small cookies, and brownies with a decadent frosting.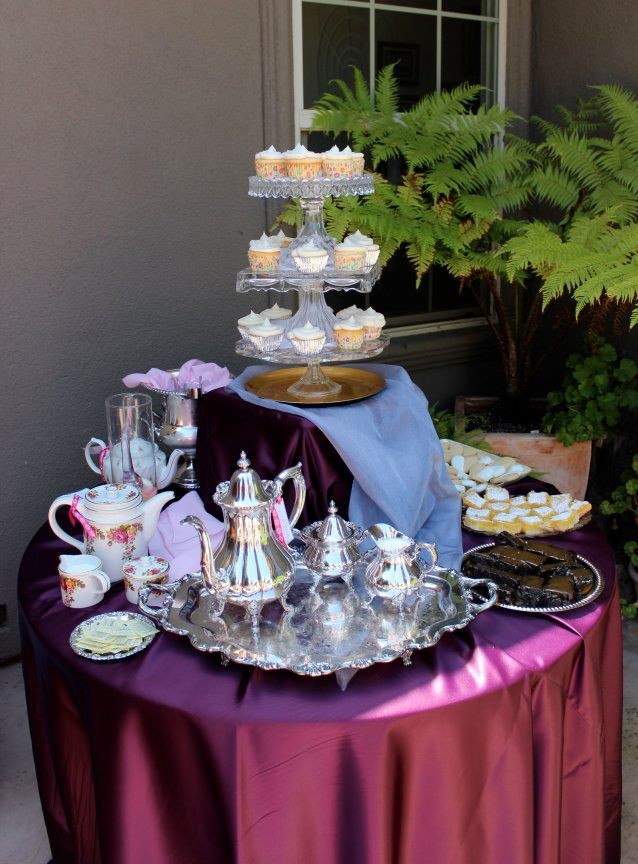 The rest of the food was on a buffet, inside the house. There were lots of little nibbles to choose from. Tiny tea sandwiches with the crusts cut off, brie en croute, spinach salad, fruit, and caprese salad skewers like these.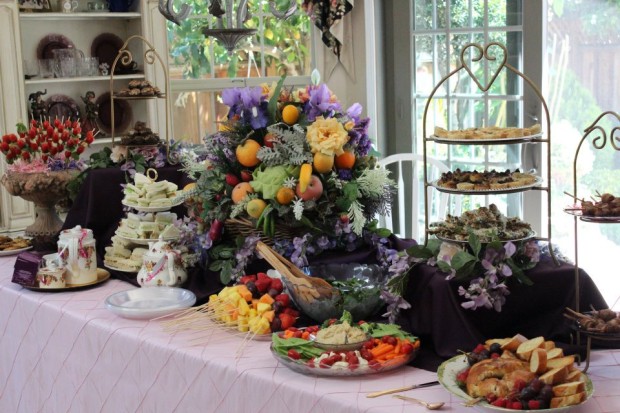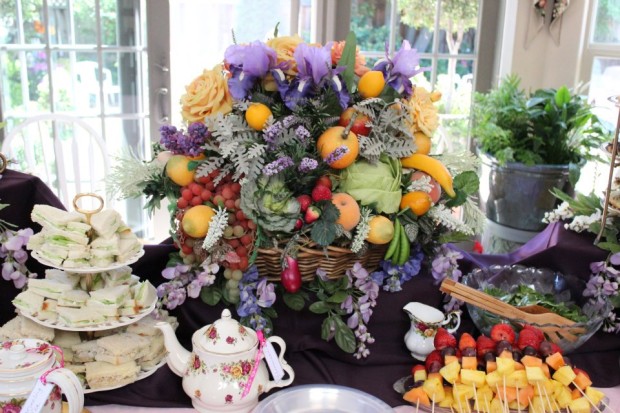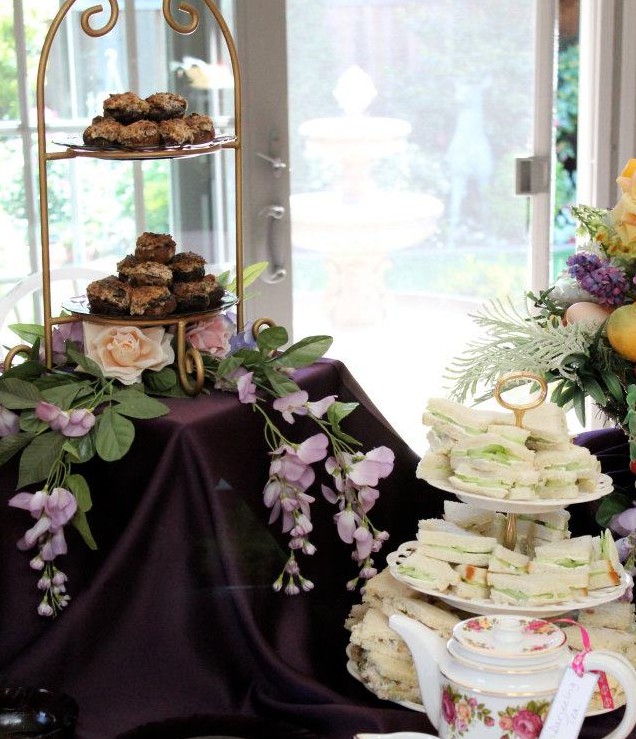 Some of the food pictures were taken before everything was set up, but you can see how amazing it was. My contribution was small, I brought Savory Palmiers made using Ina Garten's recipe. They are really easy to make , they look festive, and people love them.
It was a special event for our family. What have you all done for the bridal showers in your life?
ooox,
Nicole