Look I'm Loving: Corsets and Flowing Hair
|
Lately I'm loving the enduringly classic look of long hair tumbling over one or both shoulders paired with a corset or fitted dress. Although I have just recently been captivated by the timeless sensuality of this fashion choice, it seems to have started quite a long time ago (admittedly, Venus was naked in the painting below, but the hair is so on point, I had to include it).
Although this look can seem both current and timeless at once, the hair and the corset have been modified in subtle ways throughout the decades to appear current to that time's fashion tastes while retaining that feeling of ultimate femininity captured by the original look.
Let's skip through history from Botticelli's Venus to a photo of Rita Hayworth in Gilda from 1946:
The hair is more precisely styled in finger waves, and the makeup and dress are the ultimate in simplicity. The only adornment is a simple diamond necklace; no rings, no earrings, no bracelets. This minimalistic approach is a hallmark of this look. You don't need a lot of "embellishment" via adornment or costume.
The perpetual beauty of Sophia Loren in the 50s is captured below. Fishnet stockings have been added as a base to the corset and the hair is more relaxed than the picture above. Again, there is very little external adornment; simple makeup and a pair of hoop earrings.
Next came the classic hairstyle of Bridget Bordeaux from the 60s, that, to this day, continues to inspire women to get long layered cuts with blunt bangs. The hair has become more free and wild, but the makeup is very simple and she doesn't wear any jewels.
Corsets became slightly more severe in the 80s (as did most fashion choices; extremes seemed to reign with huge hair, the brightest neon colors and exaggerated shapes). Madonna made the cone shaped corset, designed by Jean Paul Gaultier, infamous, but the makeup is still simple and the only piece of jewelry is a necklace.
On to the early 90s and a classic photo of Cindy Crawford. Although her hair isn't flowing over her shoulders, I just imagine that she had to tie it back because the wind from the sea was whipping it around her face and obscuring her ability to tan evenly. Lol.
And more recently, Christina Hendricks poses as a kind of modern interpretation of the painting of Venus shown above, on a 2010 cover of New York Magazine.
Of course, I don't think most people would feel comfortable wearing these looks to the grocery store, or out to dinner, for that matter. Kate Winslet brings the look out in a bit of a real life interpretation, as she shows us how to work the hair…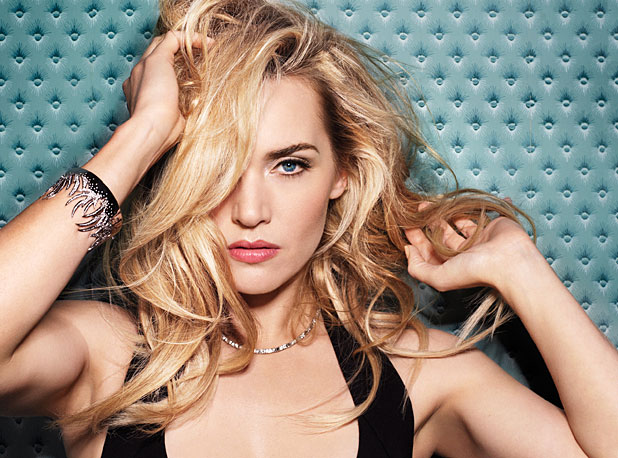 As well as a more conservative way to pull off the corseted look with a simple fitted black dress. Notice she is only wearing a simple diamond necklace, like the one Rita wore in the picture from Gilda, and a bangle-like bracelet.
This would be a pretty easy look to replicate at home with just a few basic pieces that you already have in your closet. Most of us have a simple black dress like the one that Kate is wearing above, but to add the spiciness of the corset while covering up our unsightly bits (which are different for everyone) you could add a fitted corseted jacket.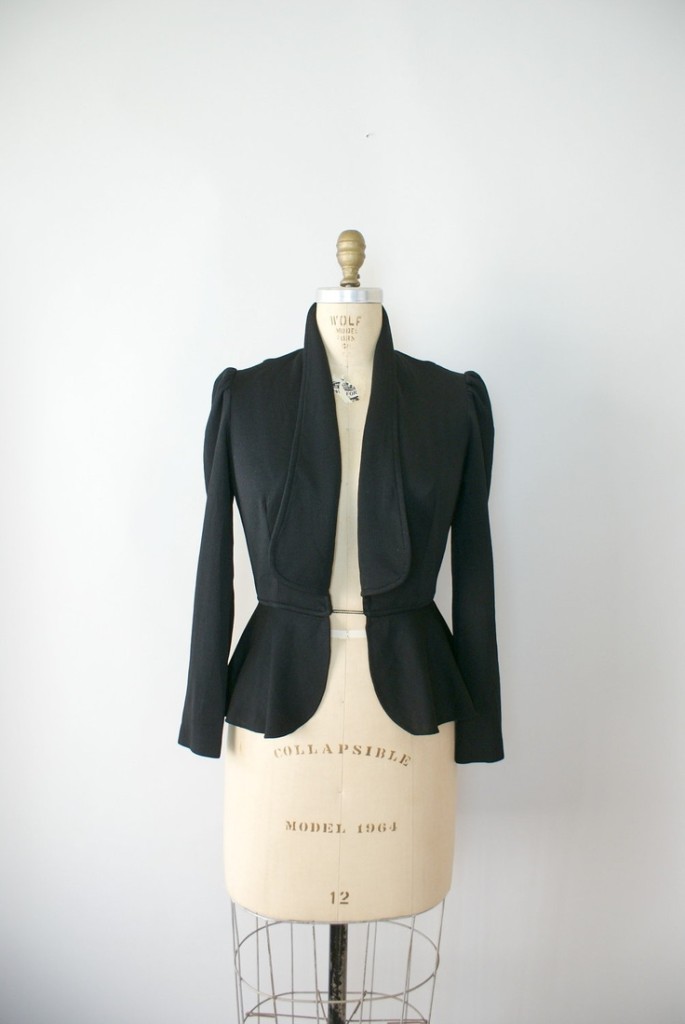 A simple tank paired with a black blazer and jeans would also achieve the essence of the look, but with a bit more of a mysterious edge.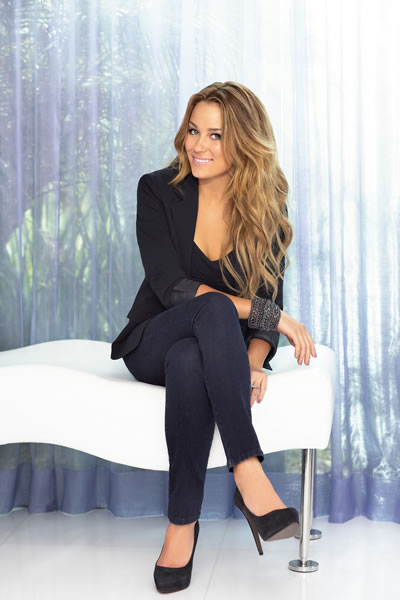 What do you think? Can you see yourself wearing a version of this look?