Getting in the Mood: American Flag Decor
|
Have you noticed that the older you get the harder it is to "get in the mood" for the holidays? Before you know it the day is here and you think, "man it doesn't feel like Fourth of July/Thanksgiving/Christmas at all." Well, in an effort to get into the Fourth of July spirit, because really, you have to take every chance to celebrate things in life, I've gathered some amazing American flag decor inspo. The American flag is so chic, don't you think? I mean, just ask Ralph Lauren. He became one of the most famous American designers, in large part, for working and re-working the Americana theme into his designs for years. I love it. Love the colors, love the stars, love the stripes (who doesn't love stripes?!). And, both the flag and its colors fit perfectly into any decor style, from country and traditional, to ultra modern.
Love the huge, framed flag in the hallway of this Malibu home, featured in Architectural Digest.
That's My Letter painted a runner on her stairs using some American flag inspiration.
Nathan Turner's home in Malibu features an enchanting Americana color palette as well as an American flag art piece.
You can not go wrong with the color scheme either. The November 2013 issue of Lonny magazine is filled with red, white, and blue color inspiration.
I mean, a fighting fish in a painted blue bowl with red pebbles? Who thinks of these things!?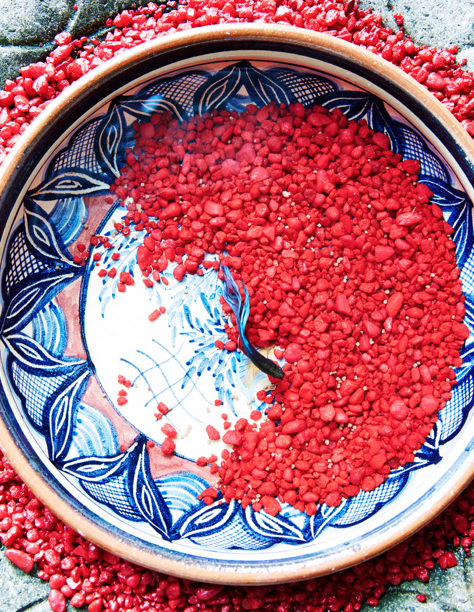 And this kitchen, by Kim de Groot & Anke Leunissen, looks both eye-poping and welcoming.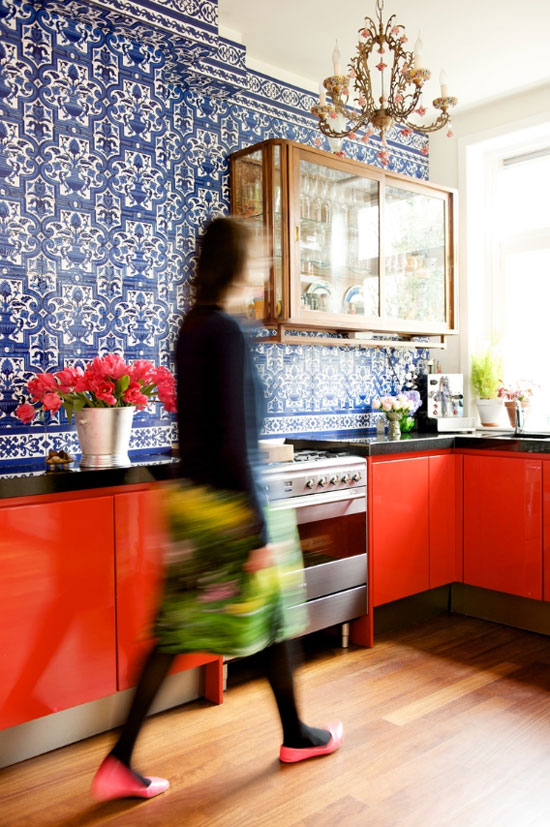 I'm feeling a little more inspired now…what about you? I'll be back next week for a round-up of recipes and table decor ideas. Have a great weekend!
ooox,
Nicole